Single Parent Survival Guide
Single parenting can be tough! That's why I have put together this Single Parent Survival Guide, which includes a few ways to survive financially until you're able to thrive. It can be stressful enough to worry about the normal day to day things that come along with having kids.  When you add the sole burden of financial support on top of everything else, it can be extremely overwhelming to say the least.  Many single parents are left without any financial help from the other parent.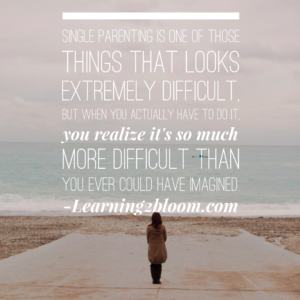 Show appreciation for any support you do have
If you haven't had to do it, it would be difficult to imagine the burden of trying to meet every need of the family on your own every day. I know it's easy to take advantage of people in our life and not really notice the the support being offered (until they're gone).   If you are lucky enough to have any of that support (single or married) make sure you find small ways to show your appreciation.
You can be successful
One of the biggest struggles for many is finances. Many single parents stop focusing on building their career while they focus on their children and daily stressors. While you should always prioritize your children's needs, you can still be successful. Things may be different now, but with some flexibility and an open mind, you can make it work.
There are many jobs out there with flexible schedules. Also, think about some of the most successful people you know and their jobs. Many high paying jobs come with flexible schedules.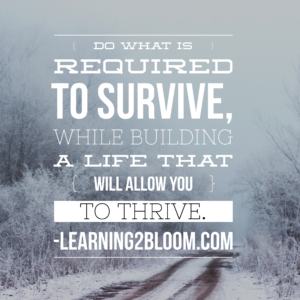 Do what you can to survive until you're able to thrive
Sometimes you  have to do what you can to survive until you're able to thrive. Not every single parent is in a tough spot financially.  Many are thriving!  I don't want to make it sound like there is no hope for single parents to be successful or doing well financially.  It is possible!
Survival mode to thriving mode
If you are still in survival mode, you will want to look into the ideas that I have put together below.  Swallow your pride if you need to and get their help you need until you can pull yourself up and improve your situation.If you have any other ideas that aren't listed (or want to share your story), please share in the comments below.  For anyone in this situation, it is also important to know that things can get better.  Remember to always do what is needed to survive, but keep your eyes open for opportunities to progress.
A few ideas to help you survive financially:
Sell things

that you own, but don't use.  Or make crafts or other items that you can sell on Etsy or other sites.  I have even seen people making money off of items they buy and re-sell.

Participate in research or plasma donation

.  I know people who make extra money doing both.  I have donated plasma myself, but each time I tried I just about fainted.  I made sure I ate enough protein before I donated and followed all of their suggestions.  It wasn't the best fit for me, but could be something that works for you.
You might also be interested in my posts on: Summer Child Care for Working Parents and How to Have Fun on a Budget in Utah.