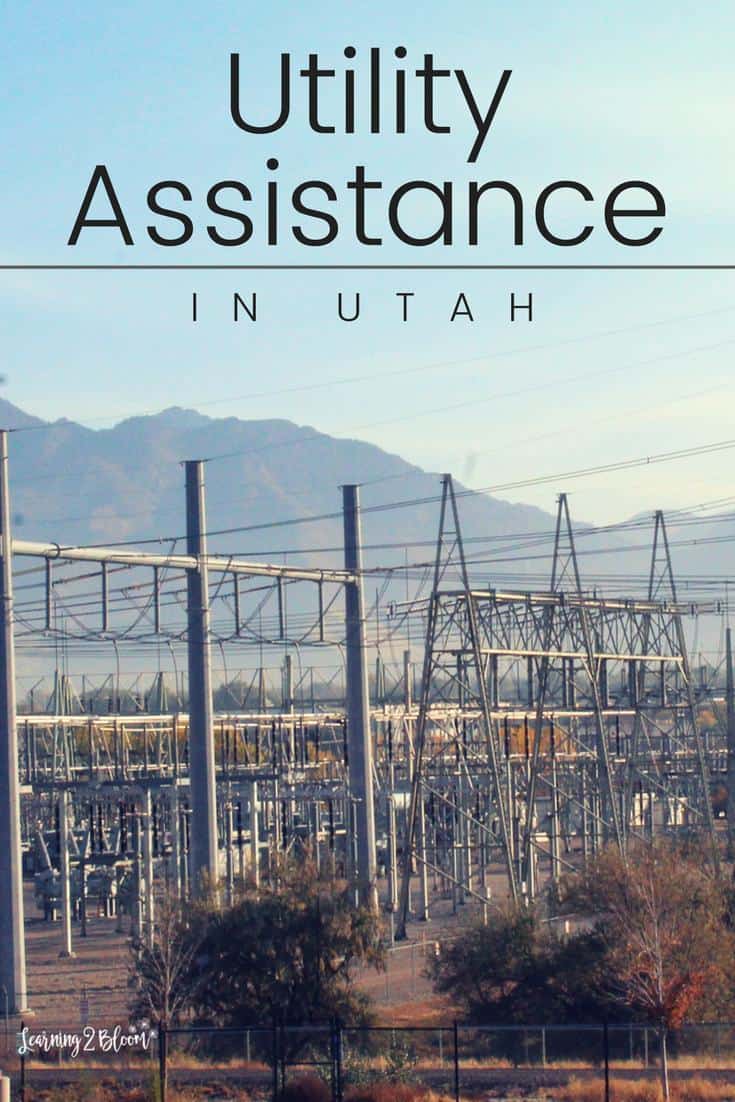 Utah Utility Assistance
You get home from work and notice a big sign hanging from your front door. Your heart stops for a moment! You know exactly what that is and who left it…
You try not to be too noticeable as you pull it off your door and hope that no one saw it before you got to it.
You're embarrassed, you're overwhelmed, maybe feel guilt and shame.
It's a shut off notice! You have 24 hours before your power is shut off…
Try not to panic!
Yes, I've been there. I've also worked with people who were in that situation.
See the situation for what it is and don't freak out. Over-reacting is not going to do you any good.
Stop. Calm down. Breathe!
First thing you should do is: stop. calm down. breathe! If you need to cry for a minute, do it. Now, take a deep breath and trust yourself, know that you will do everything you can.
Call the utility company.
Second, call the utility company. I don't know how many people I have helped with this at a previous job, who would rush into my office with their notice stressed out and they hadn't even called the utility company.
Please Call! They will work with you. Be honest and explain the situation.
Set up a payment plan. My local utility companies will set up plans and only require a small payment up front. They usually spread your payments out over a set amount of time so that you can catch up.
Look into your options.
Third, assess your options. You may also be able to get emergency help from a church leader or someone you know if absolutely necessary.
Another option, may be your local utility assistance program. Depending on the situation, they may be able to pay an emergency payment.
In Utah, this is the HEAT Program. In the past I've been on both sides. I've applied and I've also helped families complete their applications. Luckily, they are making the application process easier every year.
You can:
apply in person,
complete an online application,
or mail in an application.
In Utah, they accept applications each year from November 1-April 30 (or until funding runs out).
In an emergency, look into their emergency guidelines before applying.
Check out the income guidelines and requirements to make sure you qualify and compile all of the required documentation, and then apply.
Remember, if you do apply (and qualify), you still need to wait for credit to be paid to your account.
Make sure that you keep your accounts current or at least keep in contact with the utility companies while waiting. Always be pro-active so that your utilities aren't unnecessarily shut-off.
Figure out a long term solution
Fourth, figure out what you can do so that you don't find yourself in this situation again. Why are you late paying your utilities? Was it a one time thing? Or do you need to find a side job for extra income?
This time of year can get pretty cold! You keep the heat turned down as low as you can. You wear layers of clothes around the house or drag a blanket around everywhere you go.
It's important to be frugal and smart with your money, but when you have kids, they need to be taken care of too.
I know you want to be as independent as possible, but I also know that sometimes us single parents need a little help. If you have done everything you can to keep up on your bills, but you just find yourself falling behind, don't hesitate to find the temporary help that you need.
Be proactive and do what you need to do to meet your family's basic needs. It's fine to ask for help, but work on whatever you need to do to ultimately become self sufficient.
For more information on help for single parents, see my other posts: