Washington road trip
Have you ever been on a road trip alone with kids? My kids and I took a road trip to Washington this summer. There are too many pictures to squeeze into one post. So, if you're interested, click on the links throughout this post to see my separate blog posts about our trip or about going on a road trip as a single parent. I've listed some places to visit during a Washington road trip. If you have any more suggestions, please share below in the comments.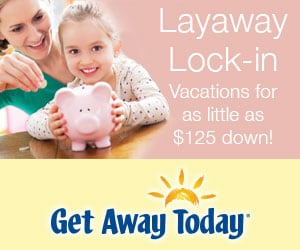 Boise, ID
We drove from Utah and stayed one night in Idaho on the way. Check out the fun stops we made on our way. We live so close to Idaho and can't believe we haven't been to these places before.
Oregon Waterfalls
From there we stopped at a few waterfalls on our way to Oregon. The waterfalls are absolutely amazing here. They're definitely a must see when traveling to Oregon.
Tacoma, WA/Portland, OR
Next, we actually stayed in Tacoma, WA for two nights which is near the Oregon/Washington border. While here, we visited Portland and then Cannon Beach before finishing our drive to Washington.
Olympia, WA
On our way we stopped quickly at the Farmers Market in Olympia, Washington. This stop was not planned. Luckily we made it right before it closed. We bought some delicious fruit for the trip and it was fun to see how it was set up.
Lake Stevens, WA
We finally made it to our destination. We were so excited to see my friend, Holly, and her family. I was so tired of driving and I was so happy that they were so nice to let us stay with them and also drive us around for the first few days. When we got there, they gave us a tour of her gorgeous home and then we walked across the street to see the lake.  Over the next few days, one of my kid's favorite activities was walking back to the lake to jump in and swim.
Mukilteo Beach
After we had a good night sleep, we went to Mukilteo beach and saw the lighthouse. We had hoped to walk through the lighthouse, but it was closed. We still had such a relaxing time on the beach having a picnic and flying kites. It was the perfect place to relax after a long drive.
Deception Pass/Friday Harbor
The next day in Washington, we went to Deception Pass and then took a ferry to Friday Harbor.  It was fun to actually be on one of the ferry's that we saw while we were at Mukilteo. (see pictures above)
Seattle, WA
Next, we went to Seattle. We went on Bill Speidel's Underground tunnel tour, Pike's Place Market, the Space needle, and Chihuly Glass Museum. This was the most we had done in one day. It felt like a long day. We were exhausted once we got home, but had such a great time.
Snohomish,WA/Arlington
We woke up the next day tired from everything we've done and decided  to go to Snohomish, Washington. We went to the farmers market and walked around to see the shops. Before we drove home, we also decided to spend a day at the Outback Kangaroo Farm in Arlington and relaxing. Visit my post on Snohomish and Kangaroos to see our vacation pics.
Boise/Twin Falls, ID
On our way home, we drove a much more direct route back to Utah. I considered driving the whole way home (approx. 12-14 hour drive), but was so exhausted that we did end up stopping in Idaho again on the way back.  We stayed in Boise and then stopped at Shoshone Falls, (which is in Twin Falls) on our way home the next morning.
Overall, we had such a great time on our trip and we hope to go back soon. My older daughter has actually talked about living there one day because she loved it so much. If you live in Washington, or have been here, I would love it if you would share your favorite activities, places to visit, or suggestions in the comments below. Feel free to check out my post here about road tripping as a single parent.