What to do on your Seattle road trip?
During our road trip to Washington, we, (of course) wanted to visit Seattle, but didn't know what to do.  I didn't realize how big the city would be. When we first drove through to get to my friend, Holly's house, I was intimidated driving there. I wasn't used to driving through all of the stacked freeways and tunnels that they have there.
I was so glad that it worked out for us to go to Seattle with Holly, her husband, and some of their friends. And even more grateful that I didn't have to drive. (Thank you for driving Holly!) Parking was much more expensive than Salt Lake, but we did find a pretty good spot near Pike Place Market in the underground parking garage.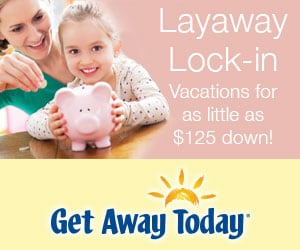 Pike Place Market
We decided to walk through Pike Place Market, which is a huge public market place. They had SO much produce, food, and other things to buy. They also had huge bouquets of flowers that were very inexpensive. I am glad that we got there when they opened because the longer we were there, the busier it got.
Gum Wall
The Gum wall was right next to Pike Place Market. We just walked down the stairs and ran into it. It was basically a big crowded alley with walls full of gum. Really it was disgusting to think of the gum all over the wall, but still fun to see something different. I imagined it a lot smaller and was surprised that there was gum on all the walls through that alley. I wouldn't go out of your way to see it, but if you're right there, why not check it out.
Underground Tunnel Tour
From Pike Place Market, we walked to Bill Speidel's Underground Tunnel Tour. It was so interesting to hear the history of Seattle and the tunnels.
Space Needle & Chihuly Glass Museum
After the tunnels, we walked back to our car near Pike Place Market and had to drive to the Space Needle/Chihuly Glass Museum.  It took awhile to find parking, but we finally parked at a museum next door and walked over.
The Seattle Space Needle was amazing to see, but it was very expensive. We did buy the combined pass for Chihuly and the Space Needle together, but it was still the most expensive place we visited on our trip.
The Chihuly Garden and Glass Museum was also amazing to see the glass art. It was nice to see, but I don't know that most younger kids would really appreciate it.
Seattle City Pass
If you are planning on visiting a few places in Seattle, you may want to look into purchasing the Seattle City Pass.  We didn't visit enough places on the pass for it to be worth it, but it looks like it could be a good deal.
We had such a great trip and hope to come back soon. Next time, I would like to see the Ballard Locks and the floating homes.  If you have any other suggestions for future visits, please list them in the comments below.  Also, if you're interested, read my other posts from our road trip and my post going on road trips as a single parent.