Now is the time to plan your Disneyland vacation
Disneyland is one of the most popular vacations out there for families. If you're planning a Disneyland vacation or you've been thinking about it, now is the time to go!
Amazing deals
Get Away Today has amazing Disney packages deals available all year long! Plus, if you click on "Today's Special" on the home page, extra deals that they're currently offering.
Right now, you can also check out their 2018 packages for 2017 pricing here.
How to get the best vacation package
My favorite thing about Get Away Today is how easy it is to search for the amenities you want while booking your package through Get Away Today. You can easily search for hotels with free breakfast, free parking, free shuttle, etc.
Some hotels even offer one day free for even more savings. It's easy to book your vacation through Get Away Today online or you can call 1-855-GET-AWAY. Be sure to mention the code 2Bloom for an extra $10 off.
Vacation Package Extras:
Get Away Today's discount Disneyland packages also include Magic Morning early entry with 3-day or higher tickets and our Packed with Fun extras. Their discount Disneyland packages require a hotel and ticket package purchase to receive the Packed with Fun extras and they're so much fun!
The extras include: 1 lanyard per adult ticket, a Get Away Today sling backpack per child ticket, coupons and printable gifts. Up to $350 in extras! Tax Included! My kids were so excited when they got their backpacks before our last trip!
*Filling up the backpacks with vacation supplies would also be a fun way to announce your upcoming trip to the kids!
Reserve Now, Pay Later
Another added bonus of Get Away Today is their awesome layaway plan. I understand that you might not have the money to pay for the whole package up front. Fortunately, you can use Get Away Today's layaway plan. This way you only need to put $125 down and make payments as you go.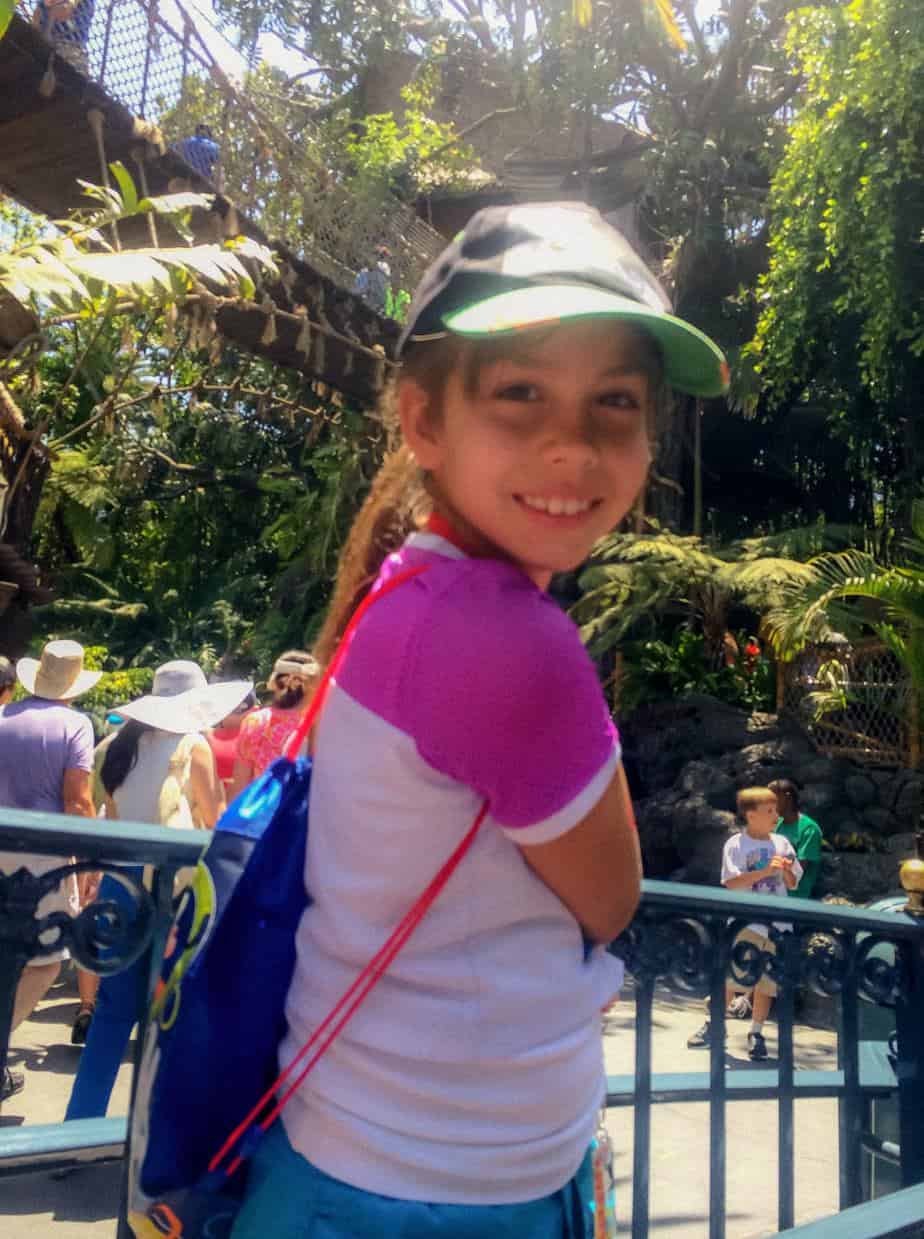 Popular events at Disneyland
If you're planning a trip to Disneyland at all this year, NOW is the time to buy your tickets! Purchase now and plan your vacation depending on when you want to visit:
Summer of Heroes:
Sometimes summer is an easy time to visit Disneyland with the kids out of school. As an added bonus, Disney's Summer of Heroes (going on through September 10) event will delight any super hero lover. Meet your favorite super hero, join in on the Guardians of the Galaxy dance-off, or show your courage on the new Guardians of the Galaxy- Mission: Breakout! attraction!
Dia De Los Muertos:
During September, join the festivities in Frontier Land as they celebrate the day of the dead. This would be a fun attraction to see, especially with Disney's new Dia De Los Muerto movie, Coco, coming out in November.
Halloween:
September 15 through October 31, celebrate Halloween at Disneyland with the Haunted Mansion, Space Mountain Ghost Galaxy, a spooky stroll down main street with a view of the Pumpkin Festival. Mickey's Halloween Party begins on September 20th.
This is a separate ticketed event that occurs on select nights at the Disneyland Park. Disneyland will close early to the general public on those nights. These tickets are not needed to have a great time, but can be a fun add-on for your family.
Christmas:
November through December you can join in on Disney's holiday celebration. Being a part of the magic while viewing the holiday decor and lights, watching the Christmas parade or even going on the Jingle Cruise will brighten up anyone's Christmas.
NEW digital fast passes
While you're there check out the new digital fast passes. Fast passes are now linked to your park ticket. This is great because you won't have to carry around your ticket and paper fast passes. You can also see more information here.
Buy your package today!
I would love to hear about your favorite Disney rides or Disney vacation tips in the comments below.