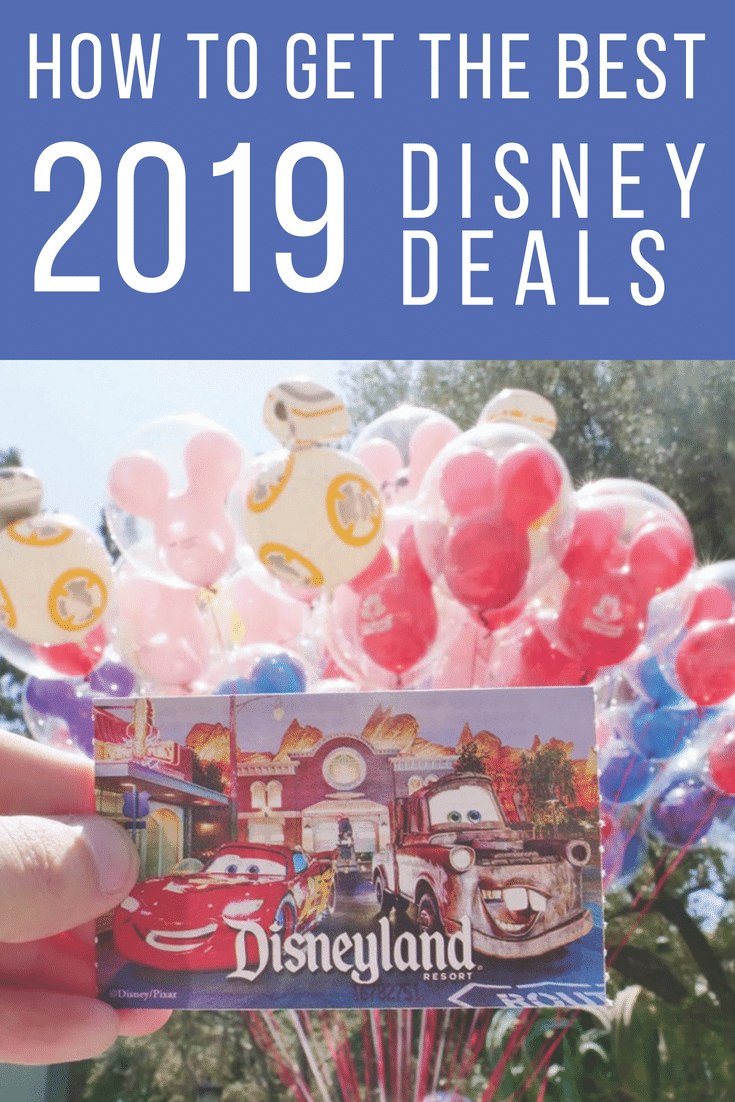 How to get the best 2019 Disneyland Prices
If you miss out on this deal, check out Get Away Today for their most recent deals!
Disneyland is one of my favorite places to take my kids on vacation. It's such a magical place to visit for all ages. It can be expensive, especially for a single parent, but there are a few ways to save. One of my favorite ways to save is by booking in advance – as far out as a year in advance, in fact. Why? Because you can get 2018 pricing on your 2019 Disneyland vacation with my friends at Get Away Today. Keep reading to find out how!
Before I go on, I have to mention the most important reason that you will want to visit Disney in 2019… Star Wars Galaxy's Edge opens in summer 2019! Although no exact date has been announced, people are booking earlier than ever before.
Double Discount on Disney
It's inevitable that Disneyland will raise their prices each year. With new attractions, entertainment and technology being introduced multiple times a year, it makes sense. That price raise doesn't always make sense for your wallet though. Which is why I love working with Get Away Today for Disneyland packages. They now have 2019 packages available and are still offering the 2018 pricing on their discount tickets. That's basically a double discount since the tickets are already discounted from the gate price and will be less than the 2019 ticket pricing. Pair their discount tickets with the reduced hotel prices and you can make nearly any Disneyland vacation affordable!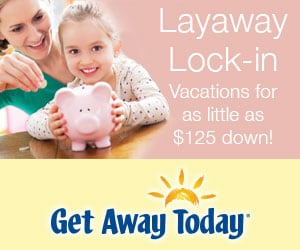 Book Now-Pay Later
If you are worried about paying the full amount for your vacation or a trip doesn't seem like an option at the moment, but you still want to get that 2018 pricing, don't worry. Get Away Today offers a super flexible Layaway Lock-in Plan for only $125 down. You get to make whatever payments you want, whenever you want. The balance just has to be paid off 15 days before your trip. That's right, if you can only afford $50 here or $30 there, no problem. Even if you wanted to get everything locked in and pay the balance in one lump sum on the due date instead, you can do that!
Lock In Your Discount Now
You don't have to worry about forgetting to put money towards the plan either since Get Away Today can set up automatic payments. You won't have to call in and will still be paying towards your trip with each scheduled payment. There is an additional $50 fee to begin the plan, but that is included in the initial $125 down while the rest goes towards your package. The Layaway Lock-In Plan is great for single parent families since it allows you to save up for your vacation. Just think about it – you could book for December of 2019 and have more than a year to save up!
Build Your Own Package:
Now that you know how to book your vacation package, let's talk about what to include in your package. It is important to decide what is going to work best for you and your kids, so all of you get to enjoy your vacation stress-free.
How Many Days will you choose?
The first thing to decide is how many days you want to spend in the park. Get Away Today has several different options of discounted Disneyland tickets you can purchase, ranging from two to five days at the park. A 3-day Park Hopper is by far the most popular ticket, but the 5-days for the price of a 4-day Park Hopper ticket is perfect if you want more time in the park at a great price. The longer ticket gives you the flexibility to hit every attraction you want with time to spare! It also gives you time to take breaks back at the hotel during the day without making you feel like you are losing precious park time.
What type of ticket should you buy?
The next decision is whether you'll need a Park Hopper ticket or a 1-Park per Day ticket. The Park Hopper gives you the opportunity to hop between parks throughout the day. That means you can hit a show in California Adventure then ride your favorite ride in Disneyland right after. If you want to save a little money, then picking the 1-Park per Day ticket is going to be your best option. These tickets don't let you go between parks during the day, so whichever park you choose to enter in the morning will be the park you spend your day at. Either way, you can get the 2018 pricing on your 2019 tickets when you book now!
Where will you stay?
Once you decide how many days you want to be in the parks, the next decision is where you will be staying with your kids. When you book your hotel with Get Away Today, you get exclusive perks with select hotels. Those perks can mean free breakfast, free or reduced parking fees, a free shuttle to the park or even a 3rd, 4th or 5th night free. Combining any of their low hotel rates with the 2018 pricing will help you save the most on your 2019 vacation.  
Book Early
It really is possible to save on your Disneyland vacation for 2019, even if you do only have one income. All you need to do is book early (right now to get 2018 pricing!), choose the best ticket option, decide on a hotel with some great perks and use Get Away Today's Layaway Lock-In Plan. With only $125 needed at time of booking and the possibility of over a year to save, you'll be enjoying the Happiest Place on Earth in no time!
Book Your Vacation Today!
Don't forget to also use promo code 2Bloom to get an additional $10 off your 2-night or longer Disneyland vacation package. Just give them a call at 855-GET-AWAY or book online at getawaytoday.com. Let them know that Learning2Bloom sent you and make sure to lock-in their 2018 prices for your 2019 Disneyland trip now.