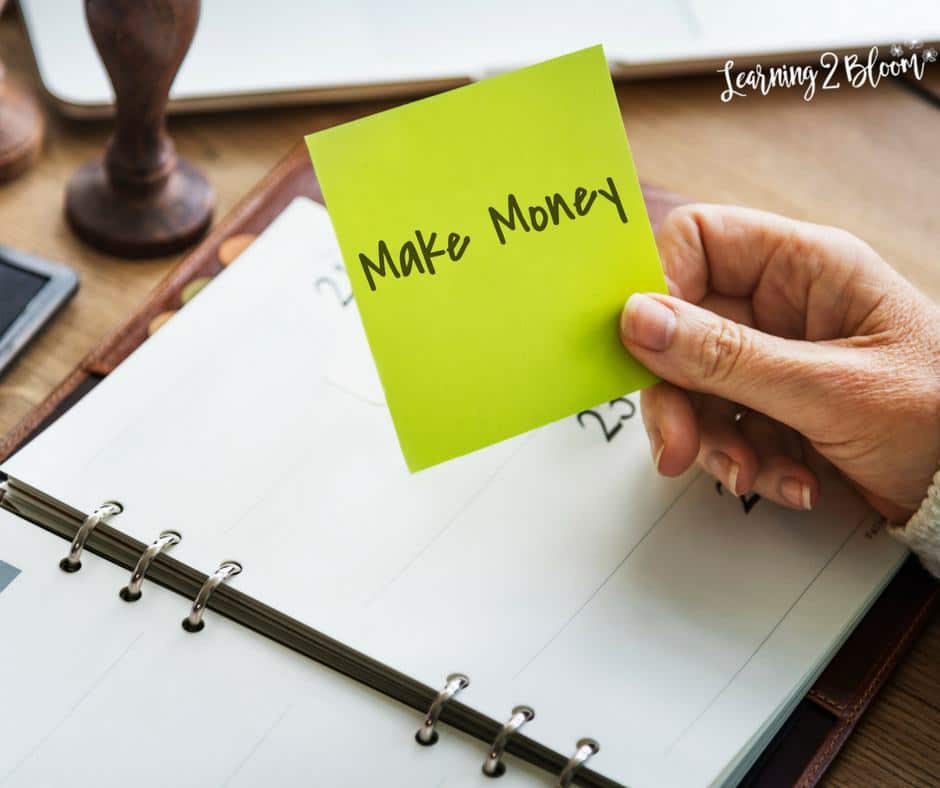 20 Legit Ways to Make Money from Home
Are you looking for legit ways to make money from home? Whether you're looking for a second job, small jobs to do around your kids schedule, or more; check out these 20 ideas (below) for making money at home!
I understand that sometimes single parenting can feel like you're treading water, but not getting anywhere. It can feel like no matter what you do you never get ahead financially. I get it! I've been a single mom for 10+ years and I've tried it all. I put this list together of ways to make money from home to hopefully help you find something that will help you keep up or maybe even get ahead a little bit.
Believe in yourself
When it comes to money, your mindset matters! If you need help creating a more positive mindset, some great books are: The Slight Edge or this book.
Website Testing
This is one of my favorite ways to make money at home. There are several sites that you can use. More information here on testing websites.
Ebates
Every time you shop your regular websites through Ebates, you can get cash back. I love randomly receiving a check throughout the year.
Swagbucks
Swagbucks– Online rewards and cash back program. Simply do the things you'd normally do online, such as search the web, answer polls, watch videos, play games, and shop; you'll accumulate points that are quickly redeemable for free gift cards, PayPal Cash or pre-paid cards from Visa. So simple!
Start a blog or another business
Here's more information on starting a blog. This is definitely not a get rich quick deal, but with a lot of determination and hard work, you can create a blog and monetize  Or think about your talents and start a business based on what you love.
Sell your stuff
Hold a yard sale or join yard sale Facebook groups and sell your stuff online. In most areas there are local Facebook groups that will allow you to post pictures and prices of thing you're selling online. You can also have a yard sale or talk to neighbors about having a combined yard sale.
Negotiate your bills
Call credit card companies and talk to them about lowering your interest rates. Or call phone, cable or internet providers to see if you can get a better deal. Any improvements will help free a portion of your budget.
Customer Service
Check into companies who hire at-home customer service reps. Jetblue, Delta or other airlines are popular options depending on the area.
Babysit
If you love kids, start an at home preschool, daycare, or even babysit. You can also check sites like Care.com. If you're looking into the daycare/preschool options, make sure you follow any local laws (if applicable).
Dogsit
If you love animals, offer to help neighbors, friends, and family with their pets while they're at work or on vacation. Or for more work, check into sites like Care.com.
Surveys
Share your opinion by completing surveys at home.  Some sites definitely pay better than other. Try out a few to see which work out better for you.
Writer/Editor/Proofreader
There are many businesses such as Upwork, that you can work with to help get freelance jobs. You can usually pick and choose jobs and determine the pay you will accept.
Online Tutor or Teacher
Check into online tutor or teaching positions. There are many online teaching jobs, especially for teaching English in other countries like China. (Some do require a Bachelor Degree)
Create products/crafter
Etsy or other sites are the perfect way to sell crafts or other products online.
Virtual Assistant
Many business owners/bloggers need help and look for good Virtual Assistants (VA). Some things you might help with are: marketing, writing blog posts, creating presentations, completing repetitive tasks, managing social media accounts, making phone calls, etc.
Telemarketing/Customer Service
Look into jobs that will allow you to work at home instead of a call center. Many airlines offer this option (+ flight benefits) 🙂
Transcribing
There are many transcribing jobs available where you will listen to recorded messages and type out the messages.
Mystery Shopper
You do need to leave your home to be a Secret Shopper, but you can try to find jobs near you. Possibly, find jobs at the stores you already shop.
Airbnb
When you are away from your home, rent it out.  Or if you have a small guest area in your house, rent that out. As long as you're comfortable with sharing your home, this is the perfect way to make money on space that you aren't currently using.
Invest
Don't go into debt to invest, but if you have some extra money, check into various investments such as: stocks, Educational savings accounts for your kids, or even Bitcoin if you're feeling adventurous.
Be Safe, Avoid scams and make sure that you are dealing with legit businesses
If you're not sure about a specific business, check the Better Business Bureau (BBB)
Ask around to see if friends or family have had any experience with the business.
Check online reviews.
Make sure to stay safe.
Don't give out personal information unless you confirm that you are dealing with a legit business.
If you end up meeting anyone in person whom you have met online, be safe. Take someone with you to meet up if possible (or at least let someone know where you are going) and meet in a safe location, such as a local police department.
**This post is the first of a 7 month Single Moms 101 series "Secrets of a Successful Life" by Single Mom Bloggers that I am working on with a few other single mom bloggers. We will each be writing monthly about topics that affect single moms directly.
Subscribe to my Single Mom Series Email List for reminders of the series and other tips on Surviving to Thriving as a single mom delivered straight to your inbox.