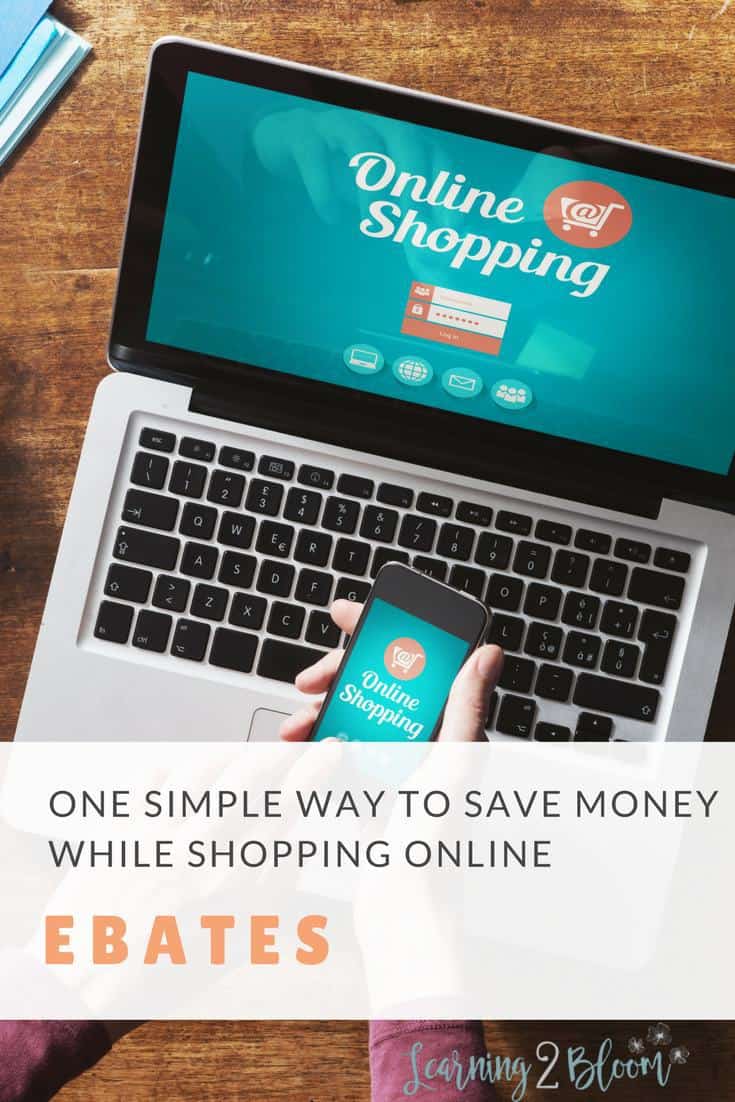 Save Money Through Ebates
According to a study conducted by the Pew Research Center, 79% of Americans now shop online. In addition to shopping online, many of us look around to make sure that we are getting the best possible price.  
Wouldn't it be nice if there was a website that allowed you to browse coupons for items and site wide discounts, as well as get cash back?
Fortunately there is! Ebates allows users to to get cashback at stores they already shop at,as well as find exclusive merchant discounts.
Use my affiliate Ebates.com link to create your own account so that you can start shopping today!
Why should you use Ebates?
Since you're already shopping online, why not put a little cash back in your pocket? Ebates has linked up with over 2,000 e-commerce and in-store retailers to offer cashback savings.
Additionally, they offer daily hot deals from around the internet and tell you how to couple these deals with their cashback savings to maximize earnings.
The savings add up quickly, even when you first begin, since most of the top online retailers participate in the cashback program.
Recently, Ebates has added an in-store cashback option.  Simply add the credit and debit cards that you use to shop with to your profile and you're ready to go. Shop around on their "In-Store Deals" page and find offers that interest you. Once you do, just click "Link Offer" and you're ready to earn cashback on your in-store purchase at multiple retailers.
How easy is it to save money with Ebates?
Saving money and earning cashback with ebates.com couldn't be any simpler! In addition to their website shopping portal, they also have an app and Google Chrome extension to help make sure you never miss a deal or cashback offer. All that's left to do is click and earn.
For in-store offers, there's no coupon to clip or deal to mention, just use your linked credit or debit card and find the savings in your account. You can save even more money when you tell your friends about ebates.com and they make their own cashback account.
Ebates even makes getting paid easy. Every three months they mail out a check with that quarter's earnings, as long as you earned more than $5.01.  You don't have to request it or submit a form, you just sit back and wait for your check to come in the mail. Of course if you want it faster, you can also opt to receive it by PayPal or even donate to a charitable organization.
Who is Ebates for?
Ebates is for everyone! Whether you shop primarily online or in store, there are savings on things that you already buy. You can benefit from a free  account and start earning money today just by starting your shopping from Ebates.com.
Set up your account and then search for different stores through their site.  If they partner with the site you are looking for, link to the site from Ebates. After that, all you need to do is sit back and wait for your rebate check.  It's that easy!
Have you used Ebates before? If so, share your tips and tricks in the comments below! You also may want to check out my post on Ibotta and other ways to save online.