How to keep your kids busy during Spring Break
It's that time of year again: Spring Break. Your kids will be out of school for about a week. What will you do to keep them busy? If you're lucky, you might be planning a fun vacation. If that's the case, you may want to check out Getaway Today to do your planning.
You might work full-time and have daycare lined up. If that's your situation, your routine probably won't change too much.
If you have Spring Break off with your kids or are a stay at home mom, your routine might be turned upside down this week.
How to stick to a routine
Figure out what works for you, but here are a few ideas:
Write out a schedule for the week.
Make sure your kids know what you expect of them.
Keep plenty of snacks on hand and meals planned.
Make sure kids still get enough sleep and go to bed at a reasonable time.
Keep your kids busy with the activities below.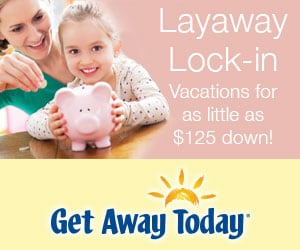 Spring break activities
If your kids will be home this week, here are a few activities you can plan to help keep your kids busy.
Go hiking (weather permitting)
Make Easter or Spring crafts at home
Visit a local Farm, museum, or Aquarium or other local places. If you're in Utah, check out the Leonardo Museum.
Go to a movie, or rent a movie and have a movie night at home.
Turn gardening into a fun activity and involve the kids or even let them plant their own potted plant like these fairy gardens.
Make Vision boards together as a family.
Find neighbors who need help and serve them: pull weeds, mow their lawn, clean, make treats for them, etc.
Go on a scavenger hunt.
Go to the park.
Plan some play dates with friends.
Ride bikes, roller blade, skateboard.
Play sports together: basketball, soccer, football, etc.
Conduct Science experiments at home.
Make bird feeders.
Play with chalk outside.
Go on a picnic.
Jump rope or other outside activities.
Let your kids choose one fun thing at the dollar store.
Go camping.
Get something practical done like, Spring cleaning or catching up on school reading.
What are you plans for Spring Break? I would love to hear from you in the comments below.