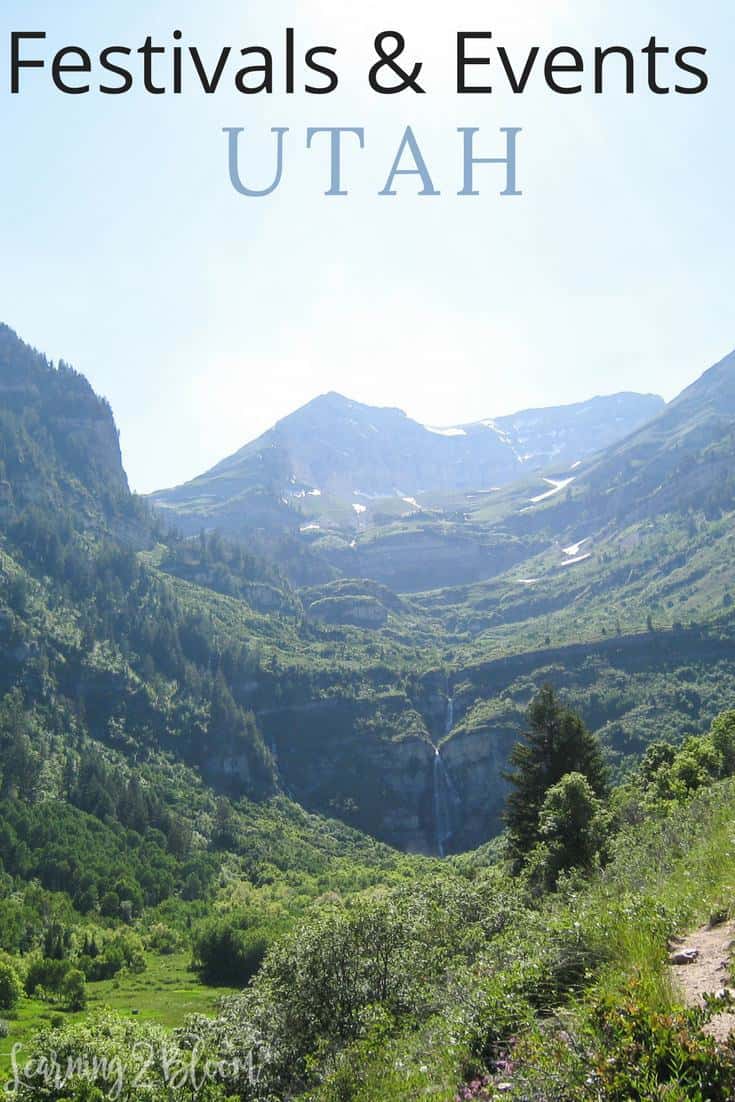 Utah Festivals and Events
I love going to festivals and other community events.  It's so much fun to go with my kids and/or friends.  I used to have a list that I updated each year, but when my old computer crashed- I lost it.  So, this is my new list that I am still updating.  Most activities I've listed are in the Salt Lake area, but a few are nearby.  I know there are many more than this, but tried to list some of the most popular.
**FYI- I try to keep this post as up to date as possible. Please share any updates or other activities in the comments**
 

2-3

Discover the Dinosaurs

South Towne Expo Center, Sandy, UT

15- May 7

Tulip Festival

Thanksgiving Point, Lehi, UT

21

WVC Earth Day Festival

2810 W. 3590 S., WVC, UT 84119

Booths, food trucks, kids activities,

29-30

FitCon

South Towne Expo, 9575 S. State, Sandy, UT

Fitness classes, competitions, speakers, etc.

30

Japan Fesitval

268 W. 100 S. SLC, UT 84101

Japanese culture, music, dance, activities
 

2-31

Woodland Fairies

Gardner Village

4

May The 4th Be With You

(adult only event)

Viridian Event Center 8030 S. 1825 W.

Performances, costume contest, vendors, etc.

7

All About Baby Expo

South Towne Expo

Education, boutique, entertainment

7

Annual Holi Festival

965 E. 3370 S. SLC, UT 84106

DJ, Colors, Food, Fun

7

Draper City Arts & Craft Festival

Draper City Park North Pavilion 12500 S. 1300 E.

Entertainment, fine art, clothing, etc.

20-22

Living Traditions Festival

200 E. 400 S. Library Square, SLC, UT 84111

21

Farm Fest

Wheeler Farm

Vendors, entertainment, blacksmith demo, wool spinning,etc.

21-22

Baby Animal Birthday Party

Thanksgiving Point

See baby animals, wagon/pony rides, cake

26-29

Utah Pasifika Festival

100 E. Center, Provo, UT 84601

Celebrate Polynesian culture with crafts, dance, food, & more
11

Utah Asian Festival

South Towne Expo

12-19

Pleasant Grove Strawberry Days

Pleasant Grove, UT

Rodeo & other events

20-26

Groovefest Music & Art Festival

Cedar City, UT

23-26

Utah Arts Festival

200 E. 400 S. SLC, UT 84111  Library & Washington Square Downtown SL

25-26

USAF Thunderbirds Show

Hill Airforce Base

25

Fairy Tale Festival

Ashton Gardens, Thanksgiving Point

Celebrate magic & fairies, discuss the science & history behind these stories

SOJO Summerfest

– waiting for info to be posted

South Jordan, UT

Concerts, fireworks, carnival, etc.

Sights & Sounds of Summer

– waiting for more info to be posted

South Jordan, UT
What would you add to the list?