2018 Disneyland & Layaway Plan
As 2017 is coming to an end, we tend to look forward to what the next year has in store. A majority of us will make goals, create new hopes and dream of bigger and better things to come. If this past year taught us anything, it's that we should start spending more time with those that we love. And what better way to do that than to take a vacation? With so much to do at the Disneyland Resort next year, you won't want to miss out on all of the memories that can be made. Because of this, I've provided a list of everything you can do at The Happiest Place on Earth in 2018 and how you can get your family excited for a future vacation.
A future vacation even works for this year's Christmas present if you still haven't found the perfect gift. You could give your family a late winter or early spring vacation and plan a few fun activities in between to keep the anticipation building. Things like watching Disney movies, creating Disney crafts and even having a sing-along or two are all great ideas for things to do between Christmas morning and the day of your future vacation. Make sure to keep reading for even more!
If you're planning a Disneyland vacation, I highly recommend using Get Away Today. As a single parent, it can sometimes be hard to afford a trip to Disneyland. However, I love that Get Away Today offers a Layaway Plan. For just $125 down, you can make as many payments as you want, whenever you want, just as long as everything is paid off at least two weeks before your vacation. Plus, they already have dates until the end of 2018, so you can plan your vacation as soon as you dream of it. Get Away Today makes vacationing flexible and affordable for every kind of family.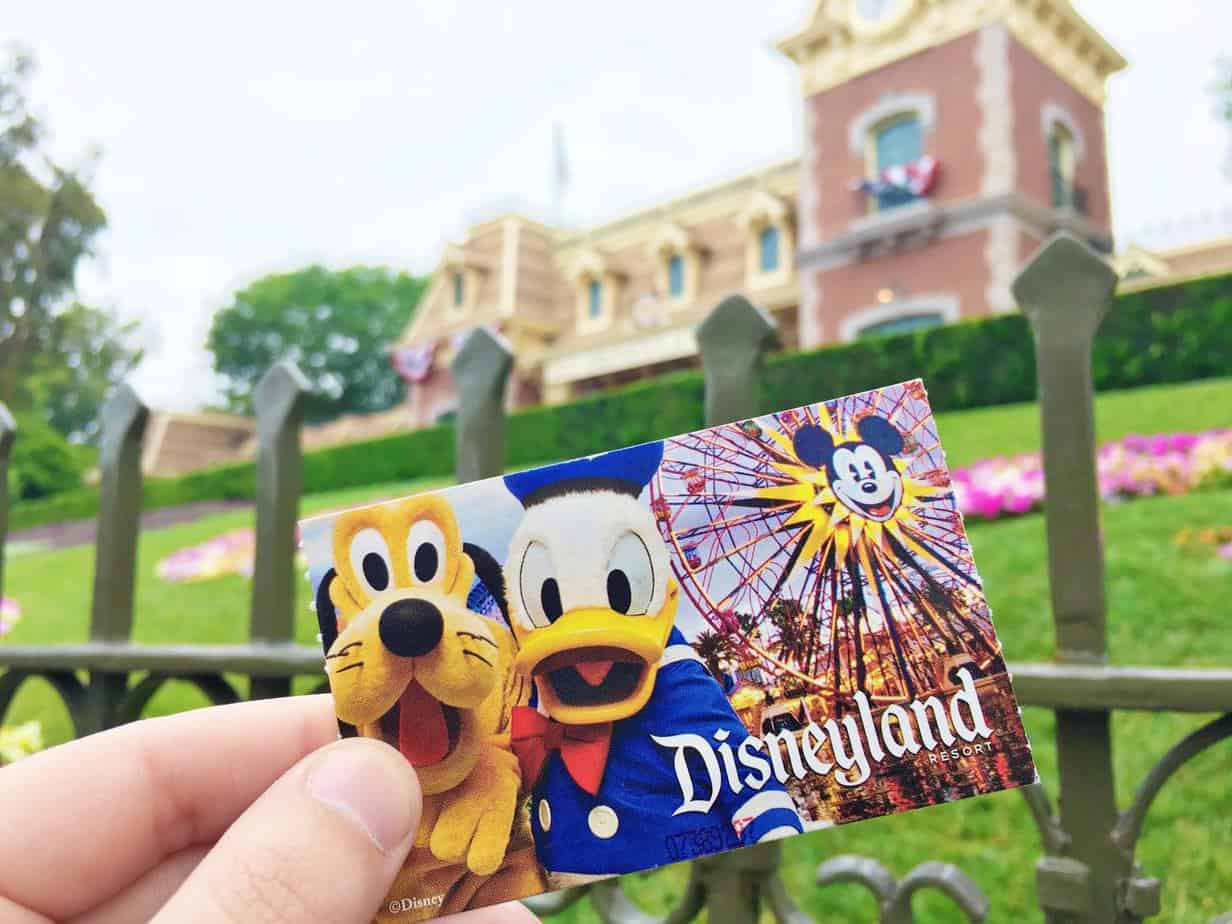 What's new at Disneyland for 2018?
Disneyland After Dark:
The first major thing happening is the first ever Disneyland After Dark event. On January 18th , you'll be able to go back in time and celebrate the 50's and 60's era of Disneyland's beginnings. In addition to old-fashioned posters, music and entertainment scattered throughout the park, you'll also be able to buy exclusive souvenirs and even receive your very own vintage park map. Disneyland has announced that they'll continue to do these events throughout the year, so stay tuned for more information. This is an additional cost to your park ticket, but may be a fun upgrade to celebrate something special.
Lunar New Year:
From January 26th through February 18th , Disney California Adventure will be celebrating the Lunar New Year. Mushu and Mulan will be leading the parade featured each day. This is perfect if you have any littles who love these characters as they aren't often found in Disneyland. A nighttime water show, called Hurry Home, will also be shown nightly to celebrate the start of the new year. There will definitely be lots of food, music and entertainment for families to enjoy during this festive celebration.
Food & Wine Festival:
Disney California Adventure will also be featuring their Food & Wine Festival next year. From March 2nd through April 12th , you'll be able to experience more than a dozen Festival Marketplace kiosks as well as demonstrations, events and even educational seminars from celebrity chefs and experts. The food is additional, but worth it to try at least one or two if you happen to visit during the event. Just make sure to include a little more in your budget if you're planning on indulging in the California-inspired dishes.
Pixar Fest:
The next major event happening at Disneyland is Pixar Fest, premiering on April 13th . This celebration will include new shows, food and souvenirs that will showcase all of your favorite Disney·Pixar pals. This event will also include exciting entertainment, such as the return of the fan- favorite Paint the Night Parade and the all-new "Together Forever – A Pixar Nighttime Spectacular" firework show. If you're a Pixar fan, then you'll want to make sure you visit the park this spring.
Pixar Pier:
One of the most anticipated events for 2018 is the debut of Pixar Pier in California Adventure. While they haven't announced official opening dates yet, the new Pixar themed neighborhood and lands at California Adventure will make their appearance in the summer of 2018. Some are even guessing one or two may be ready for Pixar Fest, but we'll have to wait and see about that. I'm so excited to experience the Incredicoaster, and see what new dining options and character experiences Pixar Pier brings!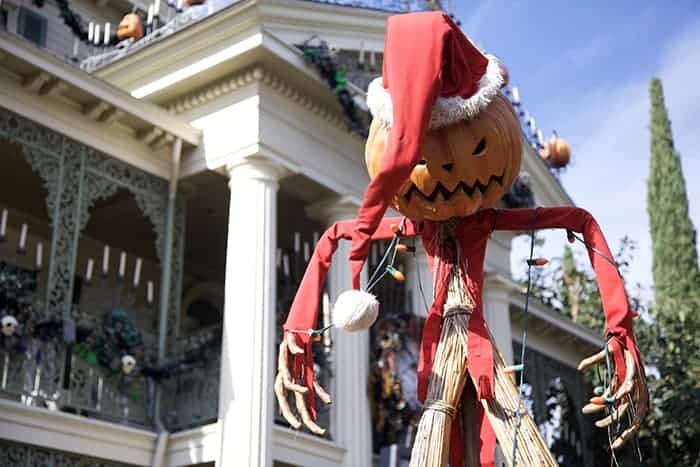 Halloween Time:
Dates haven't been announced, but Halloween time usually begins mid-September and lasts through October 31st at Disneyland. If you love everything to do with Halloween, you'll want to visit during this not-so- spooky time. Ride overlays, decorations and sweet treats are just a few things you'll find during one of the most popular times of the year.
Holidays:
The Holidays at the Disneyland Resort are another one of the most popular times of the year, and for good reason. The festivities typically begin mid-November and last through the first week of January. Giant Christmas trees, snow on Main Street U.S.A., delicious food at Festival of Holidays, ride overlays and so much more can be experienced during the event. And it's never too early to start planning for next Christmas!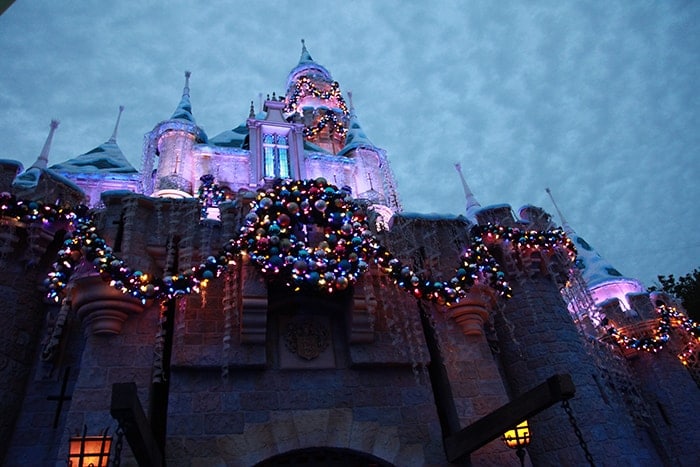 How to keep the excitement up for a future vacation:
If you're planning on giving a future vacation for Christmas, you might be worried about the kids losing excitement between Christmas morning and the trip. I have a few ideas that will make sure your family's anticipation keeps growing. Even if you're not gifting a vacation this year, these ideas can be used throughout the year for any vacation that is a week or more away.
Countdown chains:
Countdown chains are some of my favorite ways to keep your kids excited for your future vacation. Plus, they are incredibly easy to make! All you need to create one is a stapler and different colors of construction paper. You can add some additional decorations to make the countdown chain unique to your family. Watch the chain get shorter as you get closer to your trip.
Let them plan:
Ask your kids what they are most excited to do for your Disneyland trip. You could even turn this into an activity for a weekend or two. Browse the park maps online together, look at dining options, point out the character spots and let them plan their perfect day. You might need to make a few tweaks, but this will give you a good idea of what they are most looking forward to. And it's another great way to stay excited for the future vacation!
Disney-themed activities:
If the countdown chain isn't your thing, you can always do fun Disney activities before your trip. Create a weekly activity that can include a Disney movie night, creating costumes or t-shirts to wear in the park, or making Disney themed treats. Whatever you choose to do, this is a fun way to keep your family excited to visit Mickey and his pals.
You can also check this post for how to surprise your kids with a Disneyland trip!
Let's all make 2018 the best year yet by planning a 2018 Disneyland vacation!
I don't know about you, but that's a New Years Resolution I think I can keep. To book your trip, visit getawaytoday.com or call 855-GET- AWAY to speak to a travel agent directly. Remember to take advantage of their Layaway Plan so you can make vacationing more flexible than ever before. Plus, get an additional $10 off your vacation package when you use promo code 2Bloom. Don't forget to mention that Learning2Bloom sent you either!