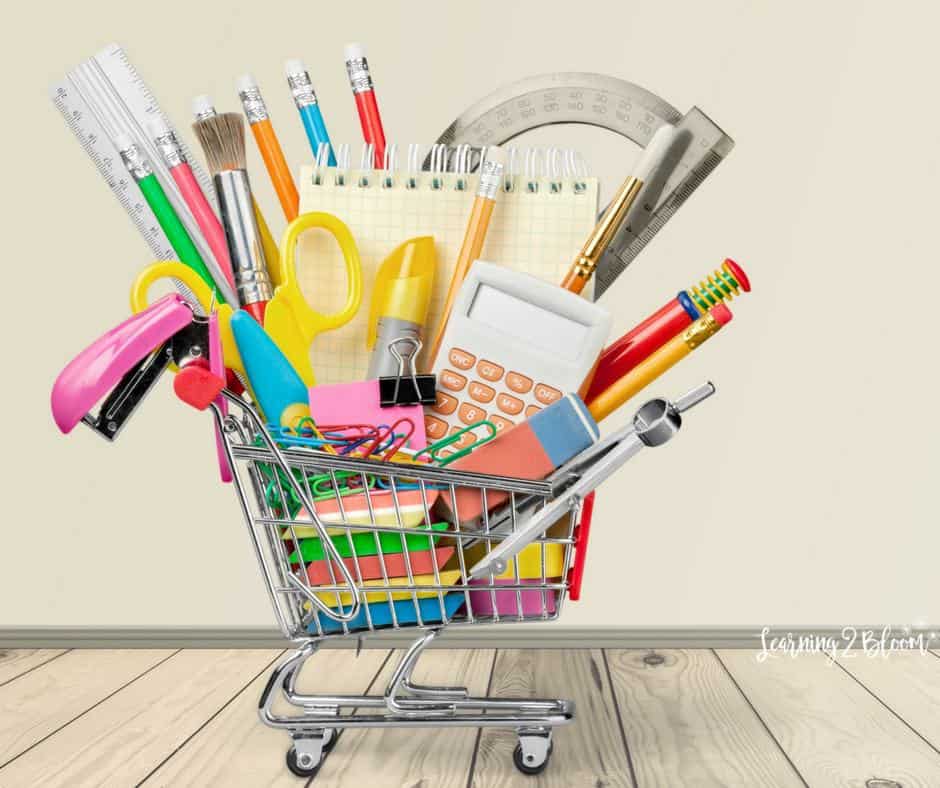 Does back to school shopping stress you out?
Do your children love the name brand clothing that you can't afford? I can relate! I'm always looking for back to school shopping deals and tips. My kids are at the age that they want specific clothes, supplies, notebooks, and even PENCILS! I miss the age where I could stock up on anything I find on sale.
Do you hate back to school shopping? Love seeing the deals, but hate that you can't afford it? I can relate.  That's why I put together this quick list of back to school shopping tips.
13 Back to School shopping tips:
Get organized early summer so that you know what you need and can be on the lookout for deals ahead of time. (Check out more here: Prepare for the home to school transition.)
Shop at thrift stores
Use rebate apps like Ibotta for cash back savings.
Let family/friends know that you would love to take their hand me downs.
If you shop online, use Ebates to save money on sites you regularly shop at.
Give your child a specific amount to spend and let them figure out what they can afford
Let neighbors know that you kids are trying to earn money all summer for their clothes/school supplies and ask if they have any jobs they need done.
Put the supplies you need in your Amazon cart. Every time you open your cart, Amazon will let you know when prices go down and you'll know when to buy.
Decide if cheaper shoes/clothes are really the best option for your child. Some children wear out cheaper shoes so quickly that it may be worth it to pay a little more for better quality.
Pay attention to back to school prices on supplies, clothes, or anything you need so that you know when you find a great deal.
Check out Hobby Lobby, Michaels, and JoAnns for their 40% off coupons offered regularly for paint supplies or other things that aren't the basic school supplies offered at most stores.
Backpacks- If your child is younger, you can usually get away with a cheaper backpack. If you have older kids who carry heavy backpacks, you will want to check into quality backpacks. Or find a backpack with a warranty like JanSport (just make sure you keep your receipt).
Save up rewards points from places like Walgreens to buy school supplies. I usually have about $50 in points each year, which really helps with small things that we need.
What are your sanity saving back to school hacks?
Back to school shopping can be expensive. Do what you can to be prepared and save on the things that you need. You may also want to check into these budgeting ideas for single moms.
Please share your sanity saving back to school ideas in the comments below.
Check out my FREE downloadable and fillable PDF Back to School Checklist now!