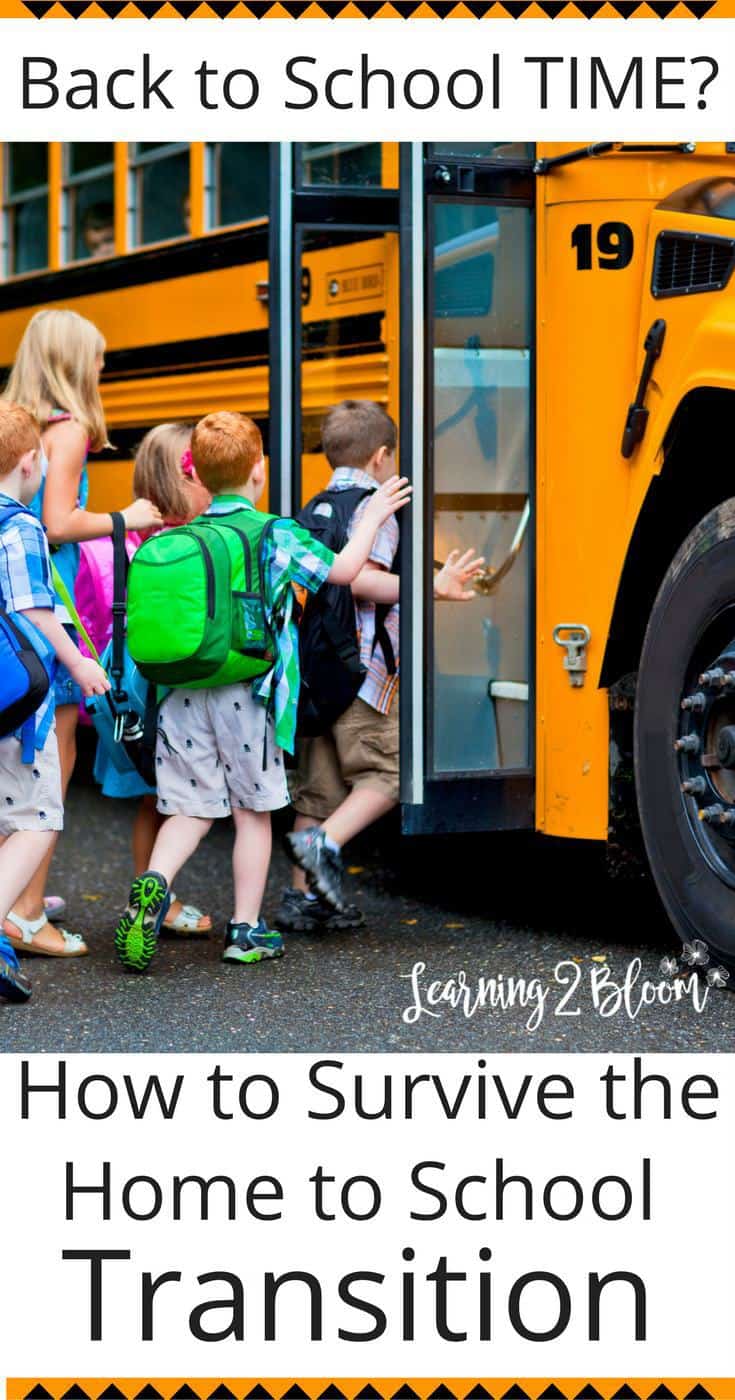 How to survive the kids going back to school
How do you survive the kids going back to school? Back to the regular school routines and procedures. At home, the first day of school isn't always easy.
Shouldn't we be happy that the kids aren't home for the summer? I know some parents are excited about the school year starting. They happily usher their kids back to school.  Many even post pictures of themselves celebrating as their kids leave.
Do you look forward to school starting?
I know that some parents look forward to the Back to School change in routine. Not me. I'm exhausted. I'm a single parent who dreads the summer coming to an end each year.
Part of it has to do with the fact that this is also the time that I go back to work. Luckily, I work at a school and have the summer off. To be clear, I do like my job, but I never seem to be ready for that time that I get to spend with my kids to end.
What's your back to school reality?
I've always wanted to be a stay at home mom. Over the years, I've also come to accept the fact that it's not my reality. This job is my compromise. Working here allows me to work full-time during the school year and then (sort of) live that stay at home life I've always wanted during the summer.
Being home for the summer is temporary, but it is wonderful to have that time with my kids that I will never be able to get back. (If only I had a husband's paycheck to go with my summer. lol) But really, I am always grateful for the opportunity I have had to have summers off.
Staying at home and working both have their challenges
Don't get me wrong, I'm not at all suggesting that being a stay at home mom is easy. Staying at home and working out of the home both have their challenges. It's not for everyone, but I for one would prefer being with my kids if given a choice. To me, the benefits to my children, and our family, outweigh the challenges.
DOWNLOAD YOUR FREE BACK TO SCHOOL CHECKLIST HERE
The school year
The school year is filled with long commutes, rushing to school and work. Coming home from work and needing to relax and decompress from the work day, but unable to because I'm still the only adult around. Each night is filled with sports, homework, dinner, cleaning and everything else that I need to be caught up on. Every day in the back of my mind, all I can think about is: how I'm going to pay all the bills. How am I going to keep up? How do I do it all? I'm sure a lot of this sounds familiar to many of you.
Summer
Summer is similar to the school year, but so much more relaxed. Summer is filled with time together, friends, fun and most of all: connections. Yes, there is still stress, but there is so much more time together. And to me, time is the most important thing. Time is something we can never get back.
I'm not saying things are perfect during the summer. My kids fight. They fight with each other. They fight with me. They make messes. They get into trouble. As a single parent, I am the only adult that has to stress about paying the bills. I am the only adult dealing with the kids. But through it all, we do get to spend more time together.
Preparing for school
School preparations don't need to begin right before school starts. The best time to start is when summer begins. Setup your summer in a way that will allow for easy back to school transitions.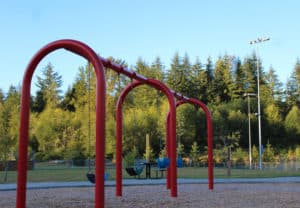 Tips for Surviving the Transition to School
Begin early in the summer. For older kids, find out about any big assignments or books they will be reading so they can get a head start throughout the summer. With your help, younger kids can also begin practicing skills needed during school the next year.
Check the school calendar and add any important events to your own calendar. Such as: Back to school night, orientation, registration dates, summer activities, deadlines, etc.
Get as many appointments (doctor, dentist, vision exam, haircuts, etc.) done before school starts. Make sure you submit paperwork to the school early. Drop-off any needed medications, epi-pens, inhalers, etc. that need to be left at school.
Finish any big summer projects or vacations at least a week or 2 before school starts.
School clothes: Throughout the summer watch for sales on clothing that will be needed for the school year. Sort through and get rid of old clothing that doesn't fit. Make sure all new uniforms/clothing is purchased a few weeks before school starts.
School supplies: Prepare ahead of time. At least one week before school, get back to school supplies early and make sure your kids have what they need well before school starts.
Talk about the new routine coming up. What time does school start/end? Make sure transportation is figured out. Will kids car pool, walk or take the bus to school? Will they go to daycare or straight home after school? Make sure everyone knows the plan. Practice walking to the bus stop or to school if needed.
Take a break! Give everyone at least a week to relax before going back to school. This will also allow time for anything that comes up last minute or was not thought of earlier. Give everyone time to prepare for the school year mentally. Put up a calendar that everyone can see that counts down to the start of school.
Meal plan before school starts. Take time to prepare a few dinners if possible. Also, plan as many school lunches and snacks as possible.
Start getting used a good routine before school starts so that everyone's used to waking up early and not tired when school starts.
During the summer, remember to make each moment count. Spend as much time together as you can and enjoy each other's company (even if things aren't perfect).
Check out my Back to school checklist for tips that will help you have more time for the things you enjoy!
How do you get through the school year? I would love it if you would share any tips or experiences in the comments below.