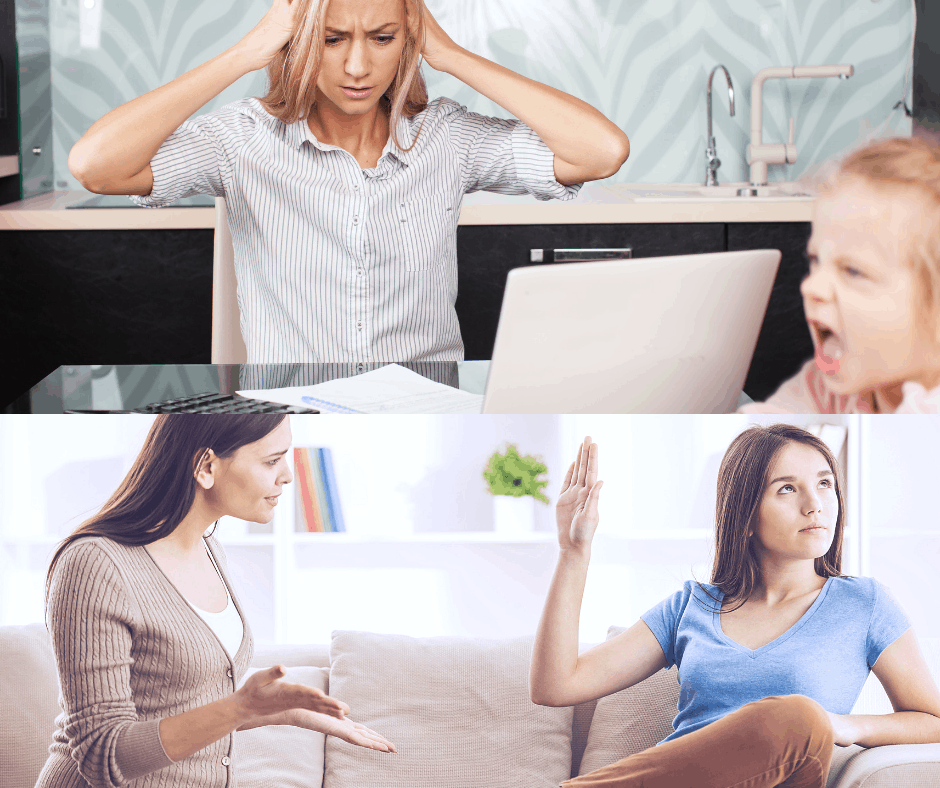 Does anyone enjoy Mother's Day anymore?
Looking through my Facebook feed on Mother's day, I thought I would see the usual happy, seemingly perfect mothers with seemingly perfect children. Why are so many moms unhappy on the day that is dedicated to honoring them?
Why are there so many sad moms on Mother's Day?
Each year, I notice more and more of those happy posts replaced with sad, disappointed moms. I honestly thought that these posts were more common in the Single Mom's groups I'm a part of.
Recently, I have joined more mom groups made up of single and married moms. I was surprised at how many married mom's are also unhappy on Mother's day.
Common Mother's Day posts:
"Yes, I'm alone, but my kids are old enough to do something for me. Why can't they show appreciation one day out of the year for everything I do for them?"
"I hate mother's day with a passion. I've learned to lower my expectations over the years but after today, I never want to 'celebrate' it again."
"Anyone else have a husband who didn't do anything for them for Mothers Day? Possibly one who didn't even acknowledge that it's Mothers Day?"
It's sad to see so many mom's feeling unappreciated
Single or married, it's sad to see so many moms who feel very unappreciated, unwanted, or unloved when no one in their life makes effort to make the day special for them. Mother's Day can feel like a bittersweet holiday filled with anxiety and guilt. A holiday that many moms dread.
When someone in our lives takes the time to help our children make the day special for us by putting in the time and preparation it takes to celebrate, it helps us moms feel loved, cherished, and supported in our efforts to be the best mom we can be.
Isn't Mother's Day just about our own mom?
A huge complaint I see consistently in Facebook groups is about men focusing solely on their own Mother, and not at all on their wife/girlfriend.
Why do some men not see it as their responsibility to make it special for their wife? Why do some go out of the way to do all they can for their mom, but don't think to do the same for their wife?
Should the guy really have to do something for their wife/girlfriend?
If there are 2 parents in the household, I do believe that ideally, the father will show their children how to celebrate mom on Mothers Day. It is considerate to acknowledge all Mother's in your life.
If this isn't the case in a relationship you're in, is it an indication of other areas in his life? Is he inconsiderate about things that come up in the relationship? Does he only focus on his mom, but not you? Is he a dad already?
He might not be in parent mode and not be thinking this way yet. Just a few things to consider- especially if you're still dating and choosing a future spouse.
Do the men in our lives need to step up?
Do the men in their lives need to step up and do more for their wives? Or do women need to lower their expectations? It's easy for us to put all of the blame on them, but realistically our opinion isn't going to change the way it is.
The disappointment is real
I understand the disappointment. I understand wanting to cry alone in your room all day.  I understand that Mother's Day is once each year and you REALLY wanted this one day to be different.
On Mother's Day 2016 I ended up in the ER with my daughter who needed stitches.
Mother's Day 2017 consisted of sitting home with a daughter who had the flu. Cleaning and laundry combined with not feeling great myself, but knowing I had to somehow make it to work the next day was not the day I imagined.
There were many other Mother's Days where not one person acknowledged me or showed any appreciation. There were also many Mother's Days where all I heard was fighting and crying.
One year, I told my kids that all I want is a clean house for Mother's Day. All I got back was one of them rolling her eyes, saying, "that's what you ask for every year." She didn't seem to understand that it's what I truly want…
Nothing's guaranteed
As most single moms know, you're really not guaranteed anything on Mother's Day. We can hope that our sweet kids will set up something fun like breakfast in bed and a cute homemade card.
Realistically, we might actually get whiny kids who destroy the house just like any other day. Either way, they're still our kids. We move on. That's what being a mom is.
Tips to help have a better Mother's Day:
Be an example to your children
Let your kids see and be involved in what you do. You are teaching the next generation of mothers and fathers. As parents, we are role-models for our children. They look up to us and need us to be strong for them. They need us to be an example even through life's disappointments. This is why I decided to (try to) drop my expectations.
Of course we're entitled to our own feelings and if I would have liked things to turn out differently I give myself a moment to feel that disappointment, but I make it a point to get through it and move on.
Try to focus on what you can control. We teach our kids how to treat others. That being said, they still make their own choices. Kids can also be selfish. Is it really fair to expect them to be different people on Mother's Day. Focus on your children and the joy it is to be their Mother.
Don't look at Mother's Day as being "all about you".
It's nice to be appreciated, but also important to acknowledge that not everything is about us. Find others who are having a difficult time. Focus on your blessings and serve others. Write cards to other women. Or put together gifts for women who will be "celebrating" alone.
Keep yourself busy
Instead of sitting around feeling sorry for yourself, find things to do that will keep you busy. Prepare the day/week before by cleaning the house, shopping, etc. so that you don't have to worry about it on Mother's Day.
This way you can keep yourself busy with things you like to do. Read a book, take a long bath, get a massage, etc.
Don't get too caught up on what you think is supposed to happen on Mother's day
This is your family. It is only one day out of 365 that make up each year. It's not the end of the world if it's not the magical day you hoped for.
Focus on the blessing your family provide to you throughout the year. Think of the good times, and don't let one day get in the way of your true feelings about your family.
Don't expect your family to read your mind and know what you want/need
Spell it out for them. Let them know what you want, that it's a special day for you and what you want them to do. If you want a nice family dinner by candle light- ask for it. If you have to, go buy the ingredients and give each person an assignment- Or get takeout.
If you want flowers, ask for them. If you want the house clean, ask. If you want time alone, let your kids/man know that's what you want. Of course, asking doesn't always mean you'll get what you want, but you probably have a better chance of it happening if the people around you know what you want.
Focus on your husband/boyfriend
Focus on all of the ways that your children, husband, boyfriend show you they love you throughout the year. Focus more on what you have instead of what you feel like you're missing.
Be grateful for everything that your husband/boyfriend does for you and that they're there for you. If you really can't find anything about them that you're grateful for- you've got bigger problems than how you feel on this one day of the year…
Communicate
Over communicate if you need to. Don't make it something it's not. Don't assume that your significant other doesn't care or that your kids don't appreciate you because things didn't happen the way you imagined on this one day of the year.
Make sure to also remind your kids/significant other ahead of time that Mother's Day is coming up. Voice your hopes so that they know what you want.
Buy your own gifts
If no one's buying you flowers, go buy them yourself. Whether it's flowers or that one thing you've been wanting all year. If it's in your budget, get it for yourself.
What are your traditions and expectations on Mother's Day? Please share your comments below.