Christmas Gift Giving Tips for Single Parents
If your ex is in the picture, how do you celebrate Christmas? How do you decide who's giving the kids which gifts? How do you combine the 2 households for Christmas? Or do you?
Of course, if your ex isn't around, the way you celebrate Christmas is completely up to you, and that's another story… And if you want more information on making Christmas work financially, check out this post.
It's difficult enough trying to figure out everything, especially when it's with an ex. There's a reason that you're not together and that often involves communication issues and possibly hard feelings.
Going through Christmas divorced or separated may mean giving up your dream of the how Christmas "should be".  The most important thing to remember is to keep it focused on the kids.
Celebrating Christmas
Hopefully, you both agree on the basics information that you're going to teach your kids about Christmas. If not, that can be difficult, especially for young children.
Are you going to focus on the religious aspects of Christmas- no Santa? Do you want your kids to completely focus on religion and not even bring Santa into it? Or do you want to think of Santa as an imaginary figure who brings joy and gifts?
These things can be confusing for kids if you're not on the same page.
Santa
If you're going the Santa route, talk to your ex and decide whether Santa will go to your house, dad's house, or both houses. Decide who will pay for what. I most commonly see each adult paying for gifts received in their own home, but determine what works best for your situation.
Can you communicate well enough to combine budgets and both contribute to a main gift that your child receives Don't try to "out Santa" each other.
Kids might be excited as they open their gifts, only to quickly forget about them. The moments are what they remember long term.
Hopefully you can communicate and figure it out together. Communication makes it so much easier, but I know that's not always possible.
Plan ahead- figure out details of the schedule, budget and talk about who will get what. There's no point in children getting the same toys for each house.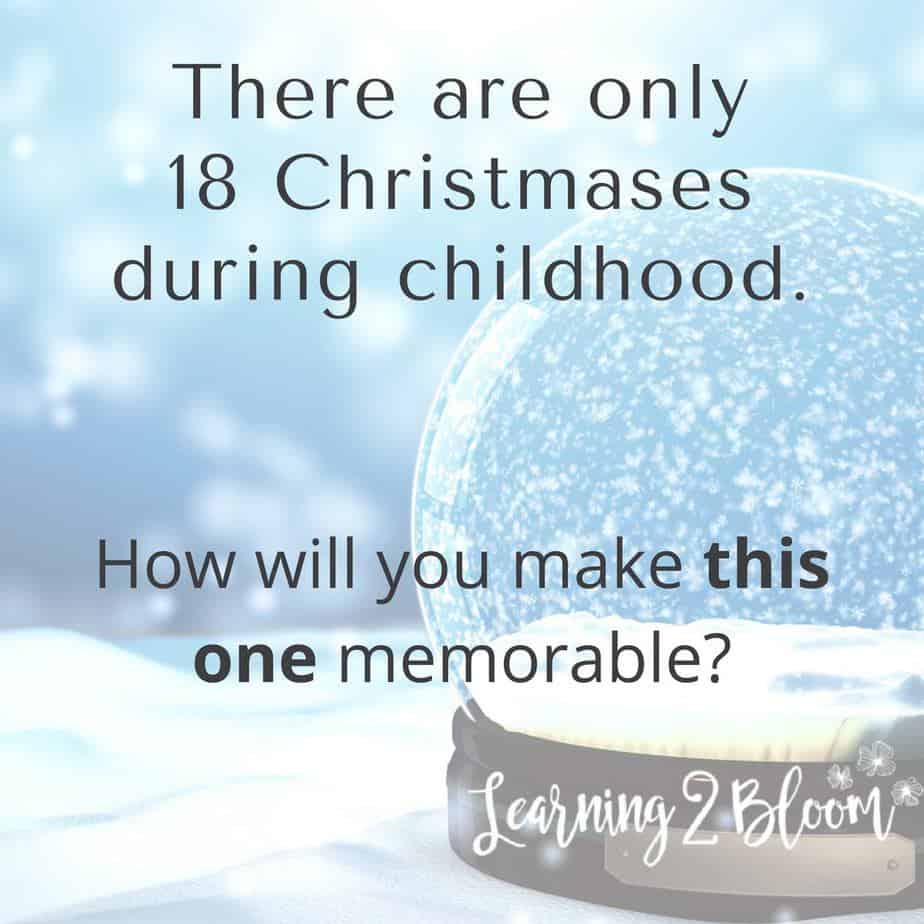 Dividing up Time with the Kids
First, check your custody arrangements. You're required to follow the plan ordered. If it's flexible, or there are ways to work around it, decide what works for you- do you get along enough to spend some time together during the holidays? Or does it work out best to keep things separate?
If you're feeling lonely, check out my post, What to do When You're Alone for Thanksgiving as this can also apply to any holiday.
Keep things as simple as possible. It can be overwhelming for a child to do the whole Christmas thing at several houses many times in one day- or even one week.
If they're going to both houses and possibly several sets of Grandparents or other family members, the transitions can bring out full on tantrums for younger kids (and even teens).
Set Boundaries
Set boundaries and don't feel guilty if you don't spend time with both parents together. Sometimes spending holidays together is confusing for children and may give them hope that you will get together again. It can also be difficult when one (or both of you) start dating again.
If you are one of the few families who can make it work by spending holidays together- go for it! Do what works best for your family.
Santa gifts from parents
Some adults tell their children that parents help Santa out and give him money- that's why some kids get large presents others don't. This works when the parents don't want to put a huge focus on Santa. Or when they decide to take the credit for buying the gifts instead of passing it on to Santa. Sometimes this can help kids understand why they still need to stick to a budget at Christmas time.
If both parents do purchase the same present, don't make it a big deal in front of the child. Make sure you always keep receipts and if it's not something they need at both houses, exchange it for something else.
Traditions
Traditions are important, but this is a time where you can decide whether you want to keep traditions, plan new traditions, or focus on some old and some new traditions
Get out of that rut of feeling like everything must be a certain way. Don't do things just because you always have. Decide which traditions are really loved and really work. Have each family member find something new they want to do to celebrate the holidays.
One tradition that you might want to start if you don't need to worry about getting the kids to your ex soon is to get out of town and do something special. Focus on the memories more than gifts.
Simplify
If you're on a budget, or you just don't feel like you kids need to have piles of Christmas presents; simplify! Let your kids know ahead of time that your family will be getting one large family gift instead of multiple gifts for each person.
Some people even use this guideline (or a few things from this list):
1- thing they need
1- thing they want
1- thing to read
1-thing from Santa
1-thing from mom (and/or dad)
Homemade
Making homemade gifts can be the perfect option instead of buying. It's a great way to save money. It can also promote creativity and independence in your children.
Christmas assistance
If you're really struggling financially, look into Christmas assistance in your area. Remember to start looking early, some places start accepting applications as early as September. More information on Utah Holiday Assistance here.
Focus on giving
Focus on others- make a list of things your family can give or do for others instead of lists of things they want for themselves.
When your children are grown, they won't remember every toy they received, but they will remember the way that they felt Christmas morning. Create a low stress Christmas for the entire family and focus on what's really important- each other.
Good luck! Please share your own ideas on splitting Christmas with an ex in the comments below.
**This post is the third of a 7 month Single Moms 101 series "Secrets of a Successful Life" by Single Mom Bloggers that I am working on with a few other single mom bloggers. We will each be writing monthly about topics that affect single moms directly.