Basic Needs
The Covid19 crisis that is currently taking over our world has brought our focus back to the basics.
If you haven't heard of Maslow's Hierarchy of Needs, Maslow was a psychologist who taught that we need our needs met in a specific order.
For example, you need your basic physiological needs (food, shelter and sleep) met before you can focus on Love and Belonging.
Take time to breathe
If you're frustrated that you're not doing as well as you feel like you should in certain areas of your life, think about where you currently fall in Maslow's Hierarchy of Needs.
You may have been pushed down to the bottom of the pyramid where you're struggling to feed your family.
If you're struggling right now, this might be why. Current events have drastically changed the lives of many of us. This is why it has been hard for many of us to focus.
It's Okay!
It might be more difficult to do the things that you know you need to do because you now need to focus on the basics- and that is OKAY!
It's okay if you're struggling, or need to cry, or if you just need to watch an episode (or 10) on Netflix. Let yourself feel your emotions and work through it.
No matter where you're currently at, remember that you'll get through this. Give yourself some grace. Take time to breathe and work on your basic needs first.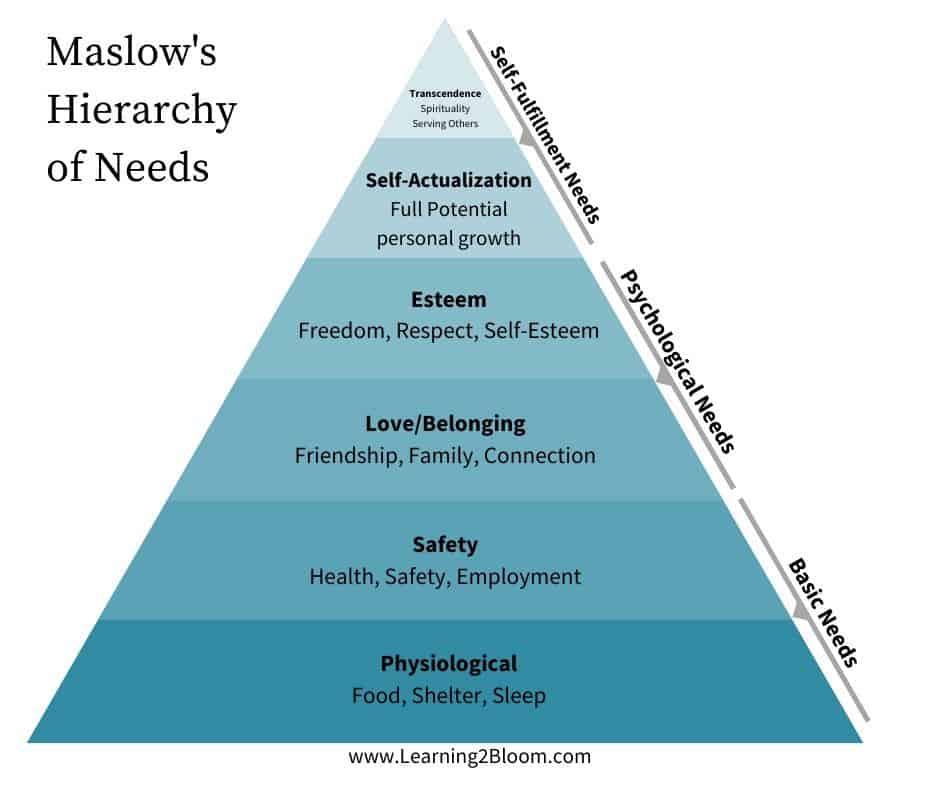 We're in this together
Because so many of us are currently fighting for our basic needs to be met, I pulled these resources together that will help you meet your needs during this crisis. Many of these resources are in Utah, but several are national.
I have many emergency resources listed, but also many extra resources that will help keep you sane while the kids are home 24/7. There are also a few fun resources to help keep your spirits high.
Please share with anyone you know. If you know of any other resources I should add, let me know. Things are changing quickly- it's difficult to keep up! Stay safe! 
Emergency Resources
Please remember that all resources listed below are subject to change at any moment. Make sure that you look into each resource for details.
COVID-19 Information
Utah.gov –  Information
CDC – Centers for Disease Control COVID-19 Information
WHO – Coronavirus Information
PBS – How to talk to kids about COVID-19
NASP – Helping children cope with changes resulting from COVID-19
General Assistance
211 Information and Referral: Search general resources in Utah (most states have a similar site)
Prescriptions
If you're having a tough time picking up prescriptions, check out the following home delivery programs and see if it will work for you.
Free Insulin to diabetes patients whose job was affected by the Coronavirus pandemic.
Food
Check out your local food bank for assistance. Or look into local school districts providing FREE meals to children under 18. 
Salt Lake County Meals on Wheels – Adults 60+
Department of Workforce – Food Stamps
WIC – If you are pregnant or have children under 5, check to see if you qualify. 
Utahns Against Hunger resource list
Free Unofficial Bishop's Storehouse E-book – includes basic recipes for simple meals you can make from scratch and meal planning printables.
Senior shopping hours: Smiths, Harmons, Fresh Market, Dollar General, Costco, Target, Walmart, Macey's, Reams Food Stores, Natural Grocers, Sam's Club, Trader Joes. Walgreens, Whole Foods, WinCo Foods.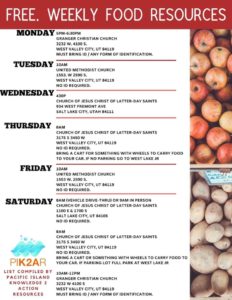 Restaurant deals:
Here are a few, but there are probably so many more. If you want to give a local restaurant a shout out, please share other restaurant deals in the comments below. And remember to leave extra tips if you're able to!
Cheesecake Factory – free cheesecake with to go order through April
Schmidt's Pastry Cottage – 2 loaves of free french bread as long as they can (1 to keep, 1 to give away). They have also been selling flour, sugar and yeast as it is available. 
Waffle Love – kids can earn free waffles this week (3/18-next week) You can also sign-up for their email list for daily deals.
Girl Scout Cookies – Buy or donate cookies online
Food Delivery
DoorDash – No contact delivery. Get $5 off your first 3 orders with my link. Many restaurants also offer FREE delivery.
Grubhub – $5 off your first order for using my link. 
UberEats -You get $7 off your order if you use my code: eats-lauriem71due 
Postmates – Often gives free delivery deals. Use my code: JTVS9
Instacart – order groceries from grocery stores (Smiths, Sprouts, Target, etc), drugstores and warehouses like Costco and Sam's Club.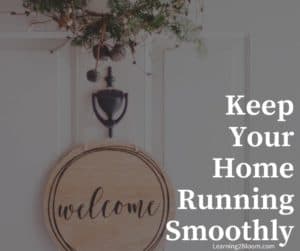 Shelter
Temporary rental deferral for those who need it
Relief for Homeowners and Renters
Utilities
Rocky Mountain Power will temporarily stop disconnects. 
Dominion Energy – Suspending disconnections for anyone facing financial hardship.
Please make sure you pay if you can as this service won't last forever. At the end of the payment suspension, you will owe a large balance that will become due at some point.
Internet/Cell Phone
Extensions and no late fees– Check in with your cell phone provider for details.
Xfinity – Offering several services such as access to WiFi Hotspots, Education resources, and more.
Internet Essentials – possible qualification for free internet services. 
Financial
Dave Ramsey – 14 day trial to Financial Peace University.
Job Information
Department of Workforce Services 
Utah Job & Small Business Resources
Now Hiring – COVID 10 Job Support – FB Group that is updated often with job opportunities
Child Care
Child Care – Free for essential employees in Utah
Paid medical leave – see if you qualify for paid leave if you are unable to work due to illness or lack of child care
Love and Logic – Free parenting info (limited time only)
Education
Education companies offering free subscriptions due to school closings
Educational Resources here
Preschool:
Kinedu – Free app to help schedule your day full of personalized activities for your kids 0-4 years. (now – April 15)
K-12:
AP Classes – Free, live AP courses—delivered by AP teachers across the country—on YouTube Live.
Khan Academy – Home school schedules based on grade
Free Tutoring – Students from Harvard, MIT, UC Berkeley giving free tutoring to K-12 students
Learn to code
Scholastic – Free learn at home resources
LDS Homeschool resources – Free through the end of June 2020
Dave Ramsey – Foundations in Personal Finance: High School Edition – Only $19.99 (regularly $119.99)
Hutchins Center for African and African American Research (Harvard) – Free Civil Rights lessons
Duolingo – Learn a language from home
Delish cooking classes for kids – free every week day on Instagram
KUTV2News Weather – Lindsay's Science school
Galileo – Free activities with kids
Disney Imagineering in a Box – online course
Kennedy Space Center – Science lessons on FB Live
Free Livestream Puppetry performances
Animal Planet Marathon 94 hour Marathon of Puppies and Kittens March 18-March 22
Bluprint – creative tutorials and courses (free through 4/16)
Ford – Free driving skills classes
College:
Scholly Covid-19 Student Relief Fund
Enterprise – lowered age restrictions so that college students can rent cars to get home
Storage – many rental units are offering deals for college students to store their things. Some colleges and communities are also helping students.
Adult:
Coursera – Choose "audit" and take courses for free
450 online Ivy League classes for free
EdX – Free online courses from 140 top institutions
Nikon – Free online photography class during April
Virtual Field Trips & More
Google Earth – National Park Tour
15 Broadway plays and musicals you can watch on stage from home
33 Virtual National Park Tours
Books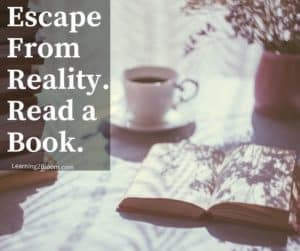 NYPL free book downloads
SLCO Library – click on "Download eBooks & eAudiobooks," for residents with a library card, setup an Overdrive account and download free books
Astronauts will read to you from space
Actor, Josh Gad is reading a bedtime story to kids each night on Twitter
Online Workouts
Beachbody Kids workouts online
Wii Sports or dance games – Remember that Wii collecting dust in the corner? Pull it out and have fun with Sports and dance games for the whole family.
GoNoodle for younger kids
Playworks – free live stream recess
Samba Fogo – Lorin Hansen is offering free online Samba dance classes. Donations appreciated, but not required @ https://venmo.com/Lorin-Hansen. 
Zumba – Many Zumba (and other) instructors are out of work right now. Check out their FB page or Zumba groups for information on online classes. Most are offering classes free with optional donations to help them while they're out of work.
Health
Lilly – $35 copay for Insulin
Wellness 
Coursera – The Science of Well-being by Yale Professor Laurie Santos
Rachel Hollis – 90 day challenge free. She's the one who wrote the popular books: Girl Wash Your Face and Girl, Stop Apologizing
Headspace: Weathering the Storm available free for everyone: Free access to all K-12 employees as well as Health professionals.
Calm app: Some free meditations, but some paid. Plus, a page of free meditations called, Take a Deep Breath on their website.
Insighttimer.com: free app for sleep, anxiety and stress
UC San Diego Center for Mindfulness – Free Live practice sessions
Spirituality
Living Scriptures Streaming – free until April 6 (no CC required)
Free General Conference worship services – April 4 & 5 @ 10-12:00 & 2-4:00 MDT
Entertainment
Amazon – Free 30 day trial. Plus, Amazon video is streaming kids' movies and TV for free
Netflix Party chrome extension – Make sure that you have a Netflix subscription, download the Netflix Party extension, choose a movie, press the extension, send a link to friends .Everyone in the group can chat while they watch the movie. Don't forget the snacks! 
Hulu – 30 day trial
Disney+ 30 day trial
Vidangel – Filters and parental controls for Netflix, Amazon, & other services. Plus, free content through April
Hallmark Christmas Movie Marathon during Self-Quarantine
Check out movies that are being released early like Onward and the Trolls World Tour Movie.
Check to see if your local Drive-in theater is open
Sling TV – Free programming (not sure how long). Start streaming from the website now – No sign up or login. 
HBO – Free streaming
Audible – Free stories for kids of all ages
Dating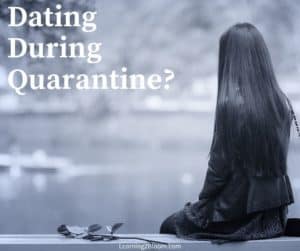 Find ways to connect through dating sites. Or chat through Zoom, Google Meet, Skype, FaceTime or other apps.
Avoid Falling for a Jerk/Jerkette – Sign up now for the free online course
FREE items for teachers/nurses
Reese Witherspoon's Draper James is giving dresses to teachers. Apply by Sunday, April 15
Free Crocs for Healthcare workers
Keen is donating 100,000 pairs of shoes – you can nominate someone on the website
Volunteer or Donate
Ways to volunteer during Coronavirus
Volunteer to help the food pantry
Salt Lake Education Foundation: Donation page.
United Way Utah COVID-19 Community Response Fund
University of Utah Relief Fund
Utah Domestic Violence Coalition
Sewing Masks

Another way to volunteer is to check with your local hospital to see if they are accepting homemade masks for patients. If not, make them for your family, friends and community. Here is some helpful information on making masks:
JoAnn's – free mask supplies
Other
Hallmark is giving away 2 million cards, which is a great way to connect to people you can't currently visit. If you miss the giveaway, you can order cards to have on hand for any occasion.
Fun Holiday Printables
Check out these fun holiday printables that are perfect to add to gifts during the holidays or even to care baskets for someone you know who is currently struggling.
These Valentine's Day gift tag printables are also SO cute!
If you know of any resources that might help someone else, please share in the comments below and I'll add them to the list.