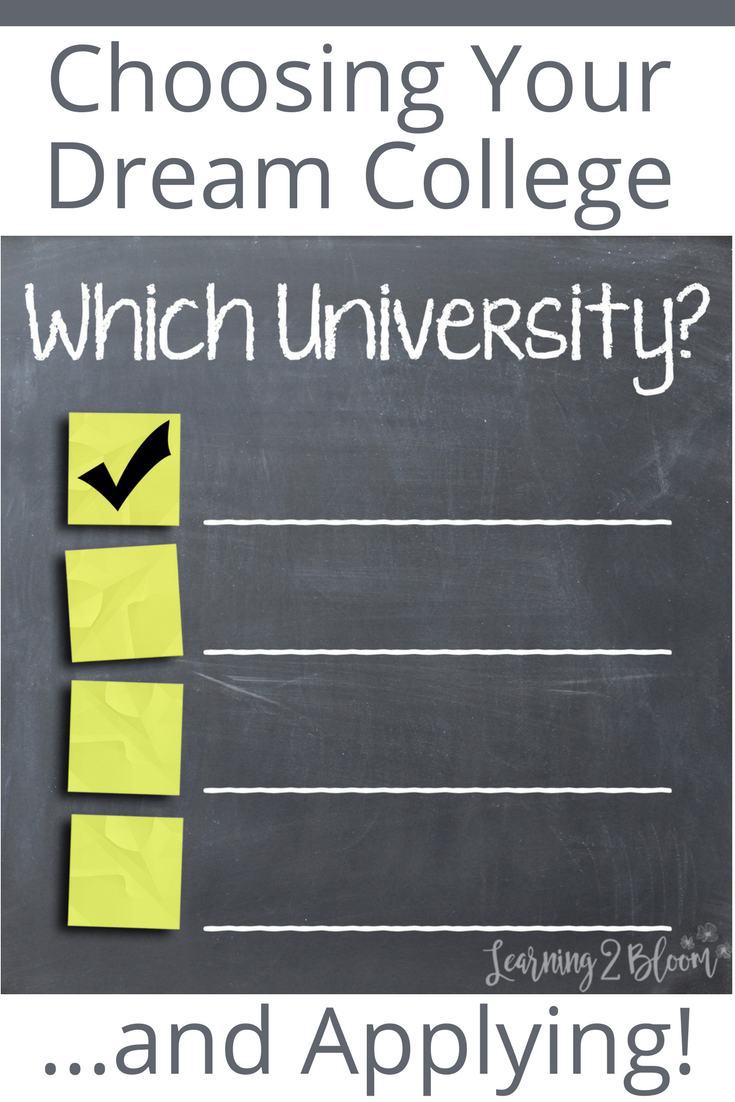 Choosing Your Dream College
Is your teen preparing for college? Or are you thinking of going back to college? If so, the first step is to start thinking about where you want to go to college. What are your interests? What type of career are you interested in? What degree do you need for that career?
What type of college campus best fits your personality? Do you want to stay near your home or move out of state? Do you prefer a large city or small town? Do you prefer a small college or large University? Will you live with family, in dorms, or off campus?
All of these things will make a difference in the school that you will best fit in. This is one resource that will help you determine which school to attend:
College Scorecard Compare schools, programs, degrees, location, size, etc.
Campus Tours
Once you find a few colleges that you are interested in, you will want to think about touring the school. If you're a teen, a perfect time to visit colleges may be during Spring break or during the summer after your Junior year of High School.
You will want to contact the college to set up a guided tour. It is usually best to go while students are in school at the college. Make sure you go prepared to ask many questions, but also be very observant of your surroundings while you're there.
You Visit If you're not able to make it out to every college, look into online tours at hundreds of Universities.
It's Nacho College video tours, video search, admission, college search, etc.
College Application Week
If you're in high school, check to see if your school participates in College Application Week. Make sure you attend. Most schools set up events near the second quarter of the students Senior year of high school. Sometimes colleges will even waive the application fee for students applying through Application Week events through their high school.
Visit colleges you've been accepted to (if you haven't already). Sign up for orientation or any other campus events that you can go to. Once you decide on a college, you will want to send your final transcripts and any other required paperwork to the college.
I have included several legit resources below that will help you when choosing and applying for colleges. After checking out these resources, you can check out my other posts: Preparing for Colleges , Financial Aid and Scholarships and information on different types of student loans.
General College Resources
Best College Fit: Find colleges that are right for you.
Big Future- College Search Look into colleges and available options
College Countdown: Cost of College resources + general college information.
College Data College match, financial aid calculator, etc.
Colleges that change Lives: Find the college that is the best fit for you.
College Xpress: Match to colleges and scholarships. Cross reference colleges.
IEC NCES: College Navigator
Niche Discover schools that are right for you.
Peterson's Guide: General college information and financial aid resources.
The Princeton Review: Admissions, test prep, etc.
Unigo Search colleges and scholarships from the students point of view.
College application websites
These are a few great resources that will allow you to easily apply for several colleges.
Common Application: ​Explore colleges, applications.
Coalition: Platform to apply for many colleges.
​Books about general college info
Excellent Books that will help you decide on a college (click on each for more info):
Do you have any suggestions or tips related to choosing and applying for college?