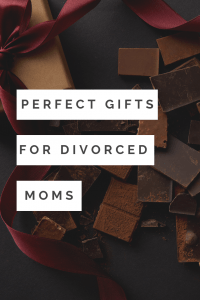 Best Gifts for Newly Divorced Moms
Divorce is such an emotional time for anyone. When we see our friends going through it, we want to do whatever we can to be there for them. I have included a few ideas for gifts that may help while your friend is trying to make it through their difficult time.
Inspirational Books
One of my favorites right now is Girl, Wash Your Face. You can also check out my list of Inspirational Books for single moms.
Bedroom Makeover
Help your friend makeover her bedroom or even just give her a giftcard for her to buy new bedding or a few new accessories in her home.
Tissues
Give a practical gift with motivational quotes.
Happy Notes
Sometimes we need a little positivity in our life to cheer us up when we're down.
Journal
A journal with a motivational message is the perfect place to write down and think through thoughts while trying to figure out the next step.
Motivational Quotes Adult Coloring Book
Perfect activity to help relax and de-stress through a difficult time.
Felt Tip Pens
These are the perfect creative addition to the adult journal
Dinner
Who wouldn't love it if they didn't have to worry about dinner for the night. Take your friend out for dinner or even make a meal for the entire family. Another option would be to deliver a weeks worth of freezer meals.
Flowers
Flowers are the perfect way to brighten up a home and show your friend that you care.
Take her on a Girls Trip
This is a little more pricey, but if you have connections, it may not be too bad. Look into options and see if you are able to take her out for the weekend. Maybe even go on a quick staycation.
Gift of Time
Check out these ideas for giving the Gift of Time. Show your friend that you care and take her out for a night to help distract her from her stress. Or give her a gift certificate to have her home cleaned or her hair done.
What else would you add to a divorce care package?