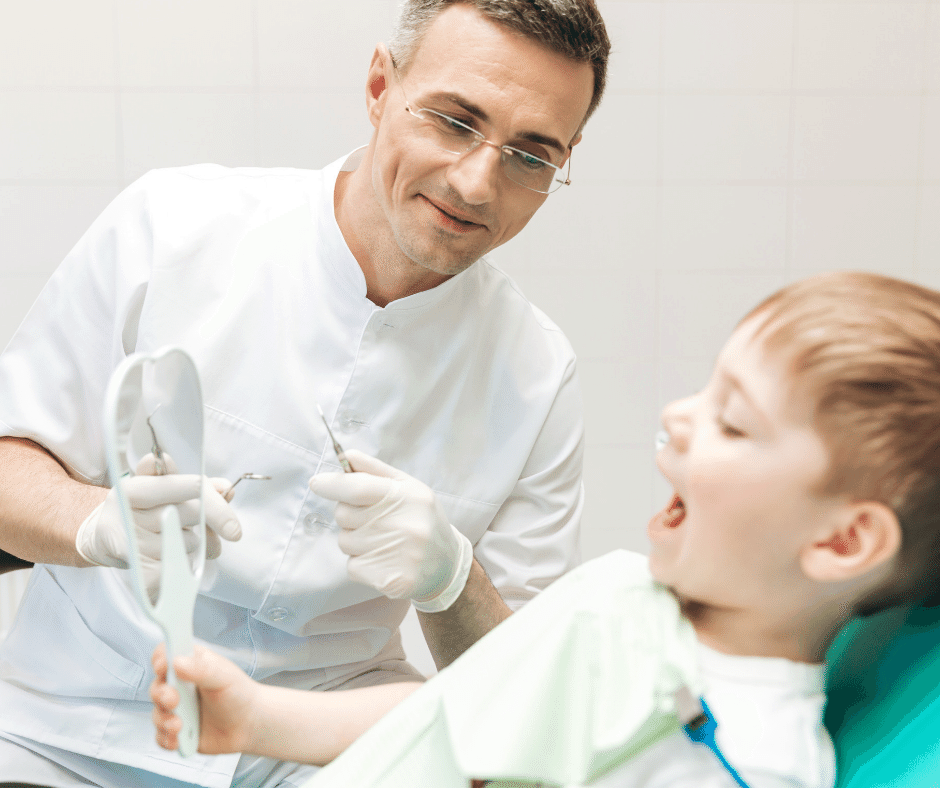 Prepare your child for their next dental visit
How often do you take your child to the dentist while they're afraid and unsure of what to expect?
They may not be excited for their appointment, but hopefully they will go knowing what will happen and feeling secure that you will be there with them through it all.
Does oral health matter for baby teeth?
Yes, yes, yes! Baby teeth hold space for the adult teeth that will eventually be coming in.
Another thing to keep in mind is that bacteria in your child's mouth can affect their overall health. It's extremely important to take care of any oral health issues that arise.

7 tips to prepare your child for the dentist:
Explain the process. Talk about when and where you're going. Use age appropriate explanations. Let them know what the dentist does and why they need to go. Explain why preventative care is important and what the process is when they go in for a cleaning and X-rays.
Let your child play dentist at home. Help your child see the dentist as a fun place to go. Buy a few dentist toys. Show them a tooth model and let them practice brushing and flossing teeth.
Positivity. Be a good role-model. Take care of your own teeth and let your child see you brushing and flossing regularly.
Create healthy habits. Teach kids from a young age how to take care of their teeth and how important it is. Create a habit of caring for their teeth. Make sure you are also aware of age appropriate oral health habits.
Find a great dentist. Find a pediatric dentist that will help your child feel comfortable. Preferably with TVs on the ceiling to help distract them and even fun Superheroes or other pictures on the wall. Also, find a dentist with chairs for adults right next to the dental chair. You can let your child know that you'll hold their hand if it helps and come up with signals ahead of time that will let you know what they need.
Praise your child. Take pictures of your child after the dentist and document each time they don't have cavities. Or even put stickers on a Healthy Teeth Tracking chart every time your child brushes or flosses their teeth. Once they fill up the chart, take them somewhere special or do something fun with them.
Take care of your teeth. This is the only smile you'll get. Dental work can be costly and it's not the most enjoyable thing. Take care of your smile and your smile will take care of you.
Lay the foundation for a positive dental experience
Remember, the quality of our teeth can affect our self-esteem and overall health throughout our lives.
By laying the foundation for a positive relationship with the dentist, you are setting your child up for a more confident and healthy future.